A True Nature's Gift: Industrial Hemp's Little-Known Applications

Discover Some of the Uncommon Industrial Hemp Uses in Everyday Life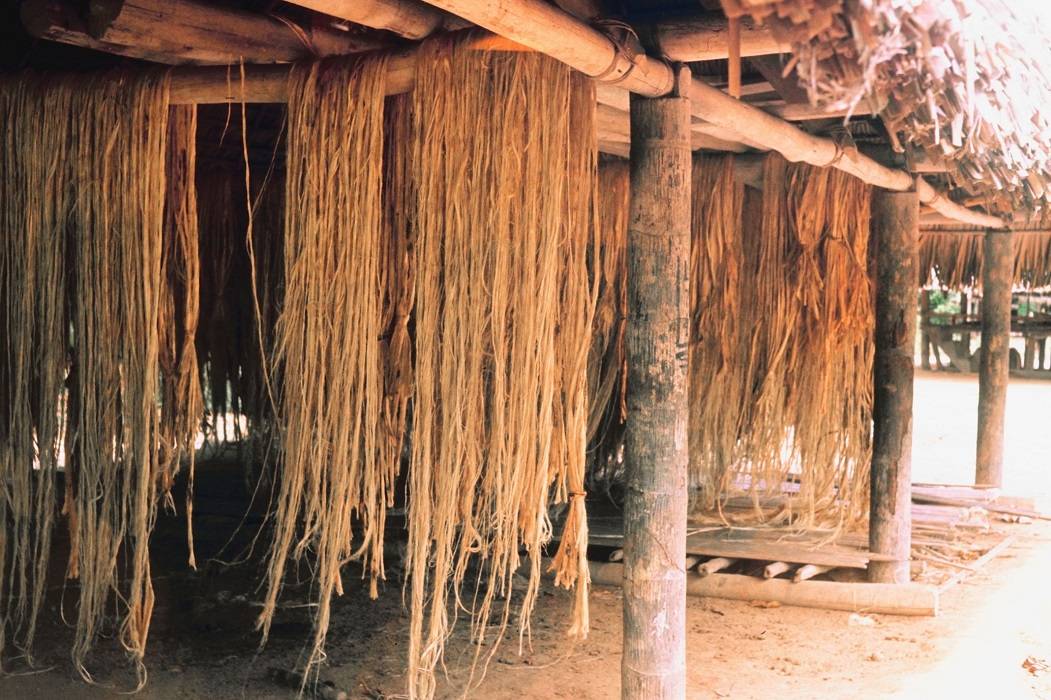 Developing and supplying premium-quality, sustainably grown, consumer products
Organically Grown and Ethically Sourced

hemp and other natural fiber products
We offer fast shipping
Your order out within 1-3 days
Visit our wholesale portal to register or login to your account
Industrial hemp, a botanical class of Cannabis sativa, is an exceptionally versatile low-maintenance plant with numerous conventional uses. For millennia, humans have extensively cultivated it for various civilization advancements like domesticating animals, fishing, hunting, pottery, and paper-making. Today, thanks to new technology developments,
industrial hemp
is used to make rope, upholstery, apparel, construction material, biofuel, furniture, and cosmetics, to name just a few. Some of these applications are lesser known to a wider audience due to the plant being wrongfully stigmatized in the past.
Now, after the ban has been lifted and industrial hemp is starting to gain momentum, its countless amazing qualities are being recognized and appreciated again.
Here, we will reveal some unusual hemp uses and show you how beneficial this "super-plant"
is. Apart from its versatility, strength, durability, and flexibility, it is also a sustainable and biodegradable plant, with a negative carbon footprint. Let's examine a few relatively unknown hemp applications and see how you can incorporate them into your life and create a better and greener future.
What Are the Main Benefits of Using Industrial Hemp?
Industrial Hemp Unusual Applications
Why Was This Extraordinary Plant Illegal in the Past?

Take Away: Unexpected Uses for Extraordinary Plant
Hemptique: Top Supplier of Premium Quality Hemp Merchandise
Since 1997, Hemptique has been distributing high-quality 100% hemp and natural fiber products. With longevity, durability, and eco-consciousness in mind, we create earth-friendly and sustainable goods. Our large assortment includes hemp apparel, cordage, accessories, paper, pet toys, upholstery, and much more. If you have been thinking about buying our merchandise, or have inquiries, reach out to us via
contact page
. You can count on Hemptique, a globally recognized supplier of superior quality industrial hemp, to provide unmatched expertise, knowledge, and finest hemp goods. You can
apply for a wholesale account
or take advantage of
volume pricing and bulk ordering
.
What Are the Main Benefits of Using Industrial Hemp?

Even though industrial hemp had various applications throughout history, today we have an even better understanding of its potential and benefits. New uses have emerged thanks to research and innovative technologies. Moving forwards, we can look forward to new products being created due to hemp's numerous benefits:
Breathability & insulation

Biodegradability & sustainability


Antimicrobial & hypoallergenic features

Flexibility & versatility
UV-rays and odor resistance


Negative carbon footprint & soil enrichment

Cultivation requires less water & no chemicals
Compared to other conventional materials, it has clear advantages while addressing environmental issues, establishing itself as the most valuable plant on Earth.
Industrial Hemp Unusual Applications
It is believed that industrial hemp can be used to make more than 20,000 different items. Our planet's purifier is so versatile and beneficial that is considered one of the most useful plants. It can be used in all areas of our lives, from food and medicine to art, crafts, construction and transportation. While today it is mostly used in the garment industry, there are other, less known uses too.

Here are some of the most unusual ways hemp can be used:
As Cannabis sativa is one of the oldest cultivated plants known to human race, the use of
hemp rope
dates back thousands of years. In ancient China, it was used for fishing, bridge suspensions, and sails. The cordage is manufactured by twisting together long and sturdy fibers to form a yarn. The longer the fiber is, the stronger the cordage. In fact,
its fiber is considered one of the strongest plant fibers in the world, beating cotton in both strength and durability
. At the same time, it is soft to the touch and hypoallergenic, making it suitable for delicate applications, too. But its astonishing attributes do not end there. The fiber is eco-friendly, meaning by using this cordage you will make ethical choice to reduce negative ecological impact to our planet.
Today, hemp cordage is used by various industries. Larger diameter ropes are usually utilized in construction,
gardening
, shipping, climbing, or sailing for example. Smaller diameter cordage is mainly used for crafting such as macrame, jewelry, home décor, crocheting, beading, string art, or scrapbooking.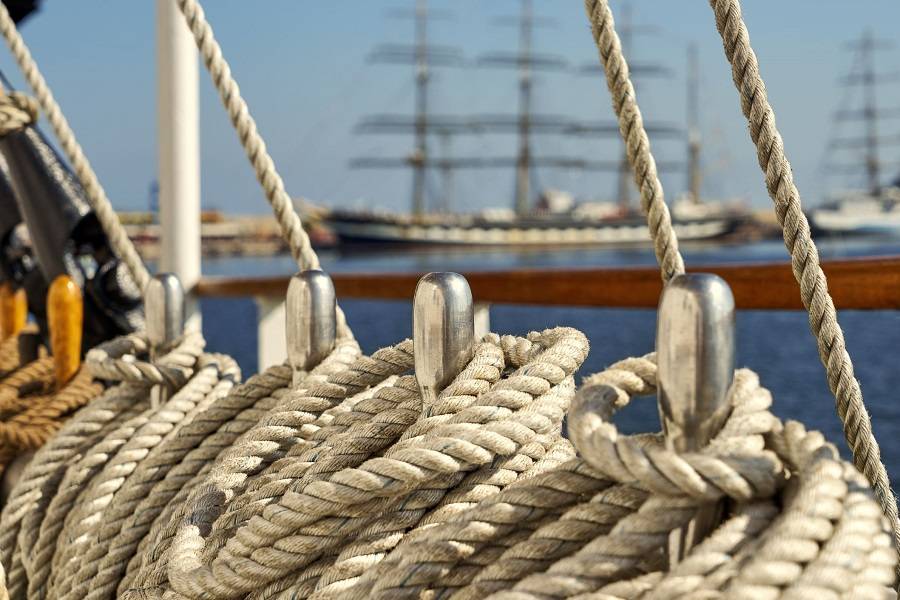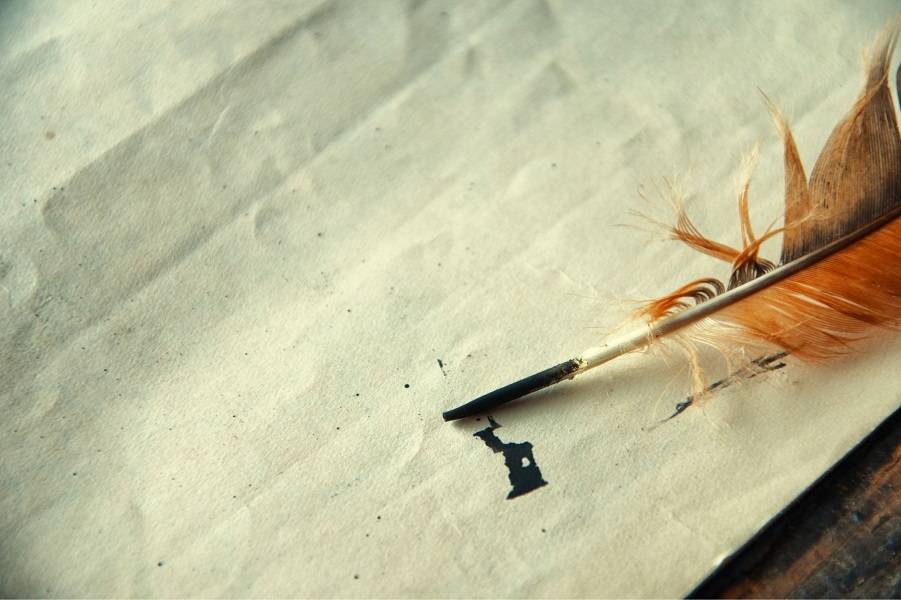 For centuries, industrial hemp has been used to make high quality
paper
. This type of paper is very durable, meaning it can be utilized for printing, packaging, wrapping, and making paper toiletries.
You can use hemp paper to make archive paper, journals, coffee filters, rolling paper, tea bags, toilet paper, towels, tissues, tampons, and diapers
. All toiletries are soft on the skin, antibacterial, and hypoallergenic. It means that even people with sensitive skin can use them without allergic reactions.
There are many benefits to using hemp paper over traditional one: reduced pollution, less deforestation, longevity, durability, can be recycled several times more than conventional paper, does not lose color over time.
One of the many uses of hemp is to make upholstery, or, more precisely,
the webbing
used to make the coverings for chairs, car seats, sofas, armchairs, or car door sides.
From fashion and furniture to car upholstery, hemp webbing is an exceptionally strong and durable alternative to synthetic fiber
. Since hemp is naturally UV resistant, it is a fantastic eco-friendly option for outdoor furniture. The color will not fade easily, and the fiber can withstand various weather conditions.
Due to its sustainable and biodegradable features, hemp webbing has raised a lot of interest. It has become quite popular among families with kids or pets, as it can tolerate high traffic and a lot of wear and tear.
Crosswise fiber of the webbing is both strong and comfortable, hence, it is used to make not only upholstery but also belts, shoes, dog collars and leashes. This is a breathable and long-lasting material that can be used for many years before decomposing naturally.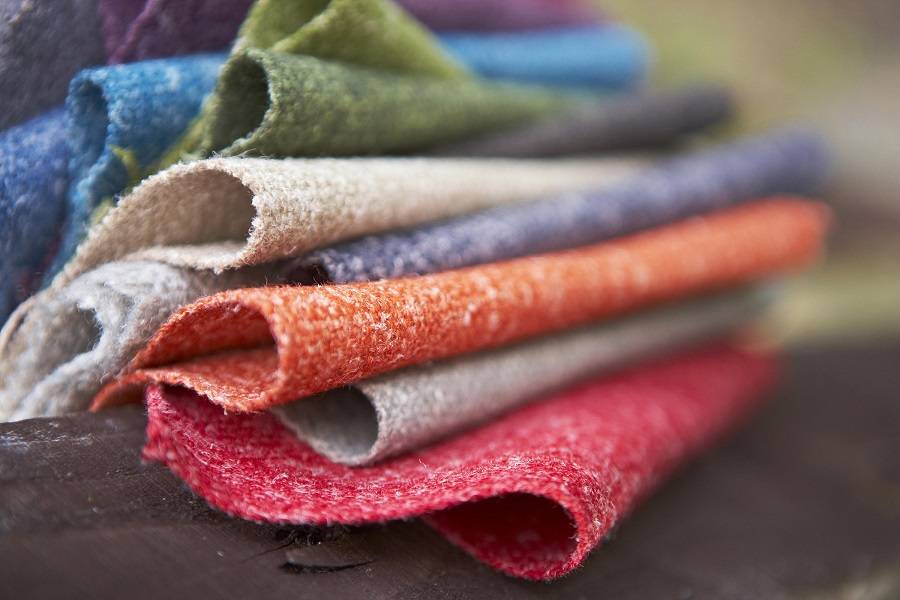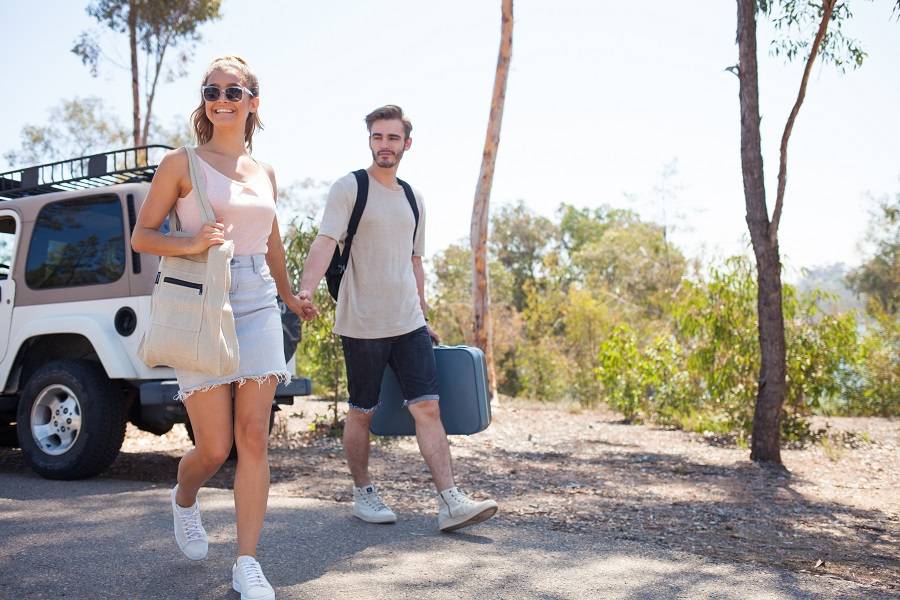 For thousands of years industrial hemp has been cultivated to make fabric and canvas. Actually, the word "canvas" means a firm, tightly interwoven cloth, usually linen, hemp, or cotton cloth.

The process of making hemp fabric includes extracting long fibers from the stalks of Cannabis sativa plant. The fibers are removed from the bark by soaking in water (retting) for about 4-6 weeks, and then spun into a thread. This type of thread has fantastic characteristics. It is remarkably strong, comfortable, breathable, odor resistant, soft on the skin, inhibits microbial growth, and 100% biodegradable.

Modern-day fashion industry, as one of the biggest polluters in the world, is slowly introducing hemp-based products back into its stock. By doing this, they are reducing the ecological footprint but also offering apparel with amazing properties which can last a long time.
Hemp apparelincludes T-shirts, sweaters, dresses, skirts, jackets, pants, shorts, backpacks and other accessories
. Hemp T-shirts and hoodies are very popular, as they can endure a lot of wear and tear. Unlike cotton, they are better at retaining shape and size since they do not shrink or warp easily.
Humankind has undeniably had amazing advancements throughout history thanks to fossil fuels usage, but its ongoing exploration could also be the doom of human race. There are a lot of problems caused by fossil fuels: climate change, pollution, greenhouse gas emission, and resource wars. The damage they cause significantly outweighs the benefits.
Research
has shown that air pollution caused by fossil fuels costs us several billion dollars every day.
Luckily, there are biofuels - green alternatives which are not damaging to our planet. Biofuels are liquid fuels derived from renewable natural sources like plants and algae. Together with soybean and palm, hemp is an eco-friendly alternative to traditional fuels. Hemp biomass (the excess mass left behind after cultivating the plant) is used to manufacture biofuel. Biodiesel is extracted from seed oil and works in diesel engines. It can be stored, handled, and transported safely. Furthermore, it is easy to extract and cost-efficient, which makes it a major alternative to traditional fuel.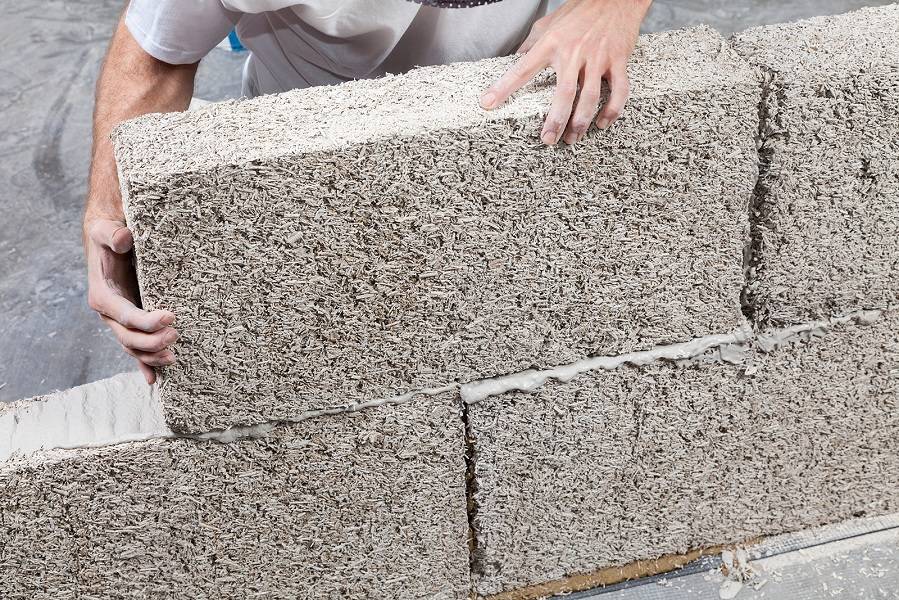 As the construction sector is responsible for the majority of energy consumption and pollution, it is seeking to incorporate eco-friendlier practices and materials and reduce the negative impact on the environment. The building industry is where we see another unusual but incredible use of Cannabis sativa plant. Being a carbon sequester, it improves energy efficiency and plays an important part in accomplishing carbon-neutrality.
In construction, hemp can be used as insulation, concrete ("hempcrete"), pressboards and hemp blocks
. Hemp insulation is made from woody fibers of the plant, while "hempcrete" is a sustainable, lightweight, biomaterial made from hemp and lime. Not only is it a thermodynamic insulator, but it also absorbs CO2. These sustainable building materials are easy to work with and have fantastic thermal and structural features.
Hemp-derived products can also be found in the furniture manufacturing industry. Sustainable hemp textiles are becoming popular in interior decoration due to their phenomenal properties like high absorption, heat-regulation, softness, and durability. You can shop for hemp pillowcases, curtains, towels, mattresses, and carpets. Apart from upholstery, pressed hemp can be used to make entire pieces of furniture like chairs, tables, vases or garden swings.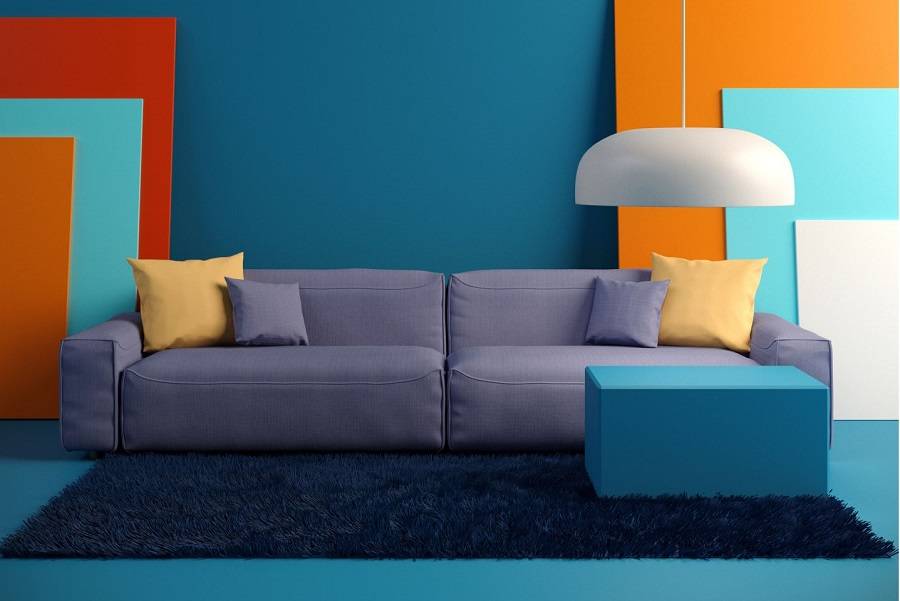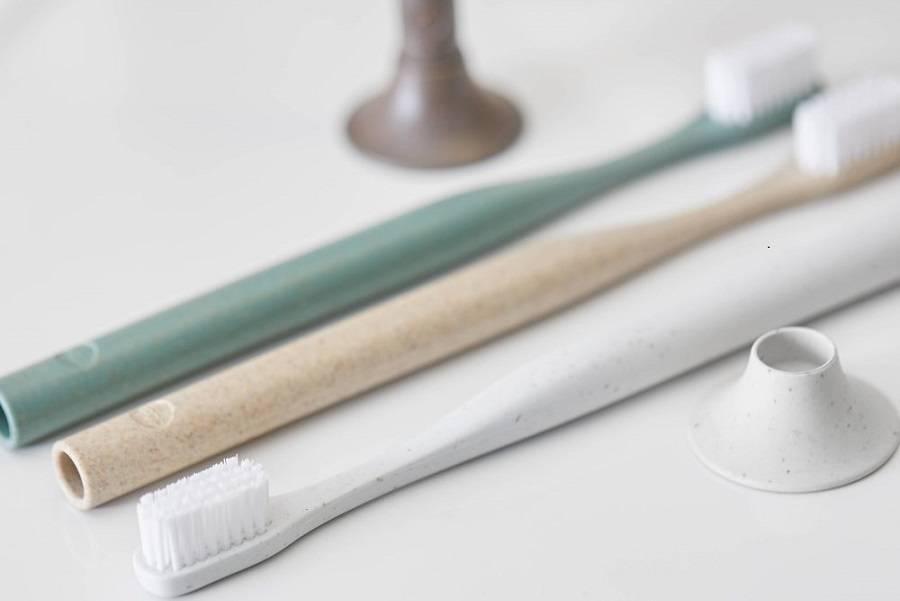 Studies show that an enormous amount of plastic has been manufactured since the mid-20th century, with more than 4 billion tons of it being disposed of in landfills or nature. This has a catastrophic environmental impact, as plastic is a non-renewable material that takes about 10 to 1,000 years to decompose.

The cellulose from Cannabis sativa plant fibers can be used to make 100% biodegradable plastic substitute, which degrades completely within several months. Bioplastic made from hemp fibers is highly robust (stronger than traditional plastic), compostable, and carbon negative. It has an amazing ability to bend and not to break. Henry Ford, famous businessman and innovator, recognized these versatile benefits and produced a car made of hemp plastic in the previous century.

The latest generation of plastics is used to produce cellophane, toothbrushes, packaging, 3D printing filaments, and similar. With more research and testing, the possibilities will be endless, and our planet will be greener.
Lots of companies from the automotive industry are looking to implement bioplastics into their production processes. Replacing plastic and metal parts with sustainable materials contributes to more eco-conscious manufacturing. Hemp plastic is used to make car bodies, door panels, seat back panels, and floor panels, among other individual auto parts.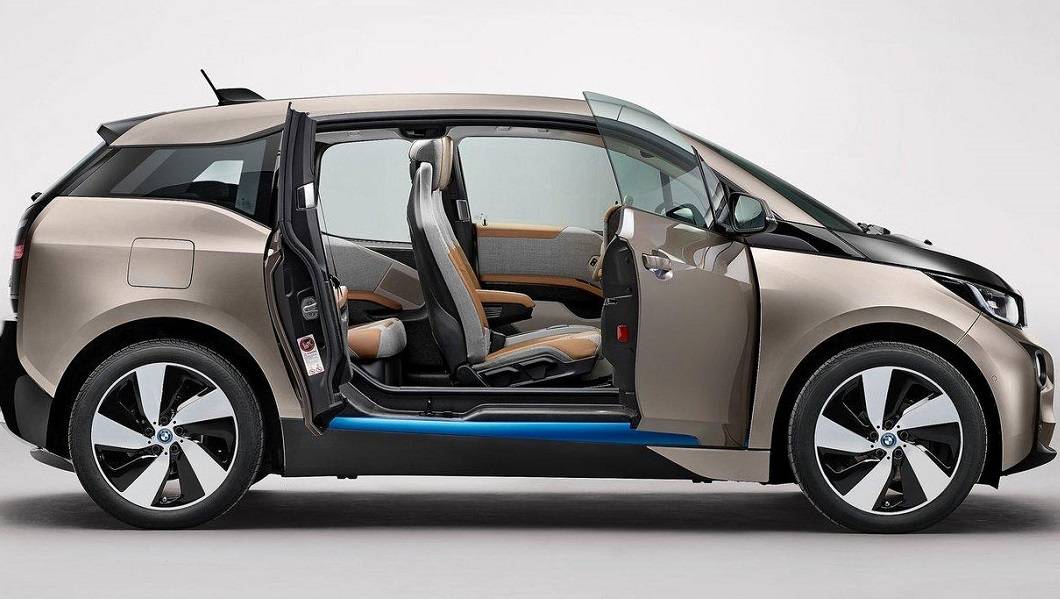 Why Was This Extraordinary Plant Illegal in the Past?

Hemp was wrongfully classified as illicit drug and made illegal in 1937 throughout the United States with the passing of the Marihuana Tax Act. While hemp and marijuana are related, as they originate from the same plant family, they significantly differ. Industrial hemp is not marijuana. The main difference is their psychoactive component "THC". Hemp-derived products contain 0,3% or less THC, meaning they are unlikely to get you high.

In 2018, Farm Bill was passed which removed the ban from industrial hemp and removed it from the Controlled Substances list.
Unexpected Uses for Extraordinary Plant

With its beneficial properties and endless possibilities, industrial hemp has been used by humans for centuries. It is an extremely versatile plant that can be used to make thousands of different products for different purposes. It is utilized in all areas of life, from printing, fishing, construction, and cooking to railway, shipping, aviation and aerospace industry. More and more consumers and companies are switching to hemp-derived products due to their strength, durability, sustainability and cost-effectiveness. Today, you can buy hemp clothing, cordage, paper, furniture, pet toys, biofuel, bioplastic. Any of these items amaze by the longevity and superior features, while saving the future of the planet.