Learn what hemp is, what it looks like, popular products made of hemp and the difference between hemp and marijuana.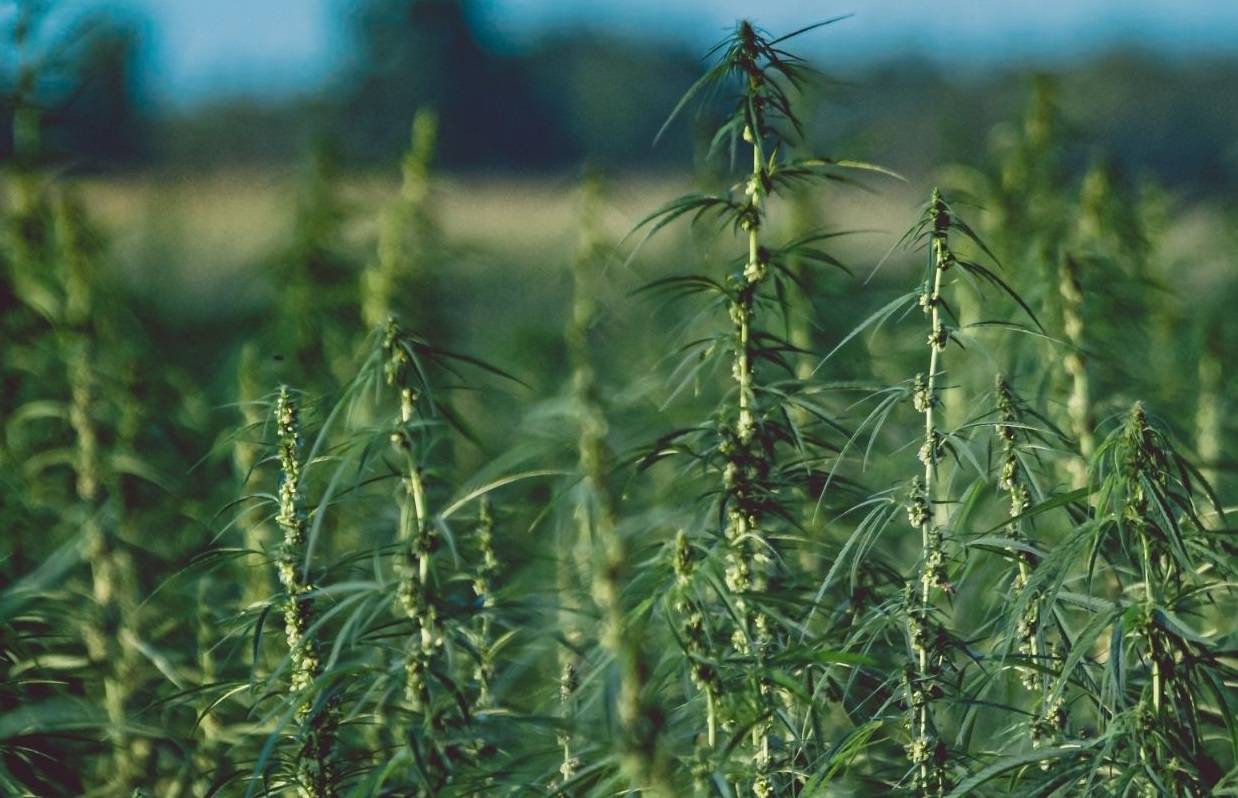 Developing and supplying premium-quality, sustainably grown, consumer products
Organically Grown and Ethically Sourced

hemp and other natural fiber products
We offer fast shipping
Your order out within 1-3 days
Visit our wholesale portal to register or login to your account
Strong, Long-lasting and Earth-friendly
Cannabis sativa or Industrial hemp is plant emerged from Central Asia. Through the centuries of usage this crop has been praised for its fiber, food, and medicinal purposes. Because industrial hemp and narcotic/medical cannabis share some of the features, the cultivation of industrial hemp was prohibited in most countries. But in the last 20 years, hemp's benefits have been recognized and it has been legalized in many countries throughout the world.
The hemp seed, whether cooked, raw, or oil-pressed has been considered as a great source of protein, fat and fiber thus containing high nutritional value.
On the other side, industrial hemp is also used for making all kinds of products, such as clothing, home furnishings, cordage, cosmetics, etc. Industrial hemp is long-lasting, strong, and rich in cellulose fiber. It helps maintain the quality of soil it grows on since it doesn't require the usage of any herbicides.

In this article we will further explore the hemp world in terms of its history, cultivation, benefits, and usages. The goal is to break myths about its connection to marijuana and to inform people about how much hemp can be put to good use in many aspects of life.

Hemptique has been offering high-quality hemp products, cordage and clothes, since 1997. The company strives to build mutual, long-term relationships with clients and partners who value and appreciate our commitment and passion for creating more sustainable, earth-friendly products. Some of our products made of 100% natural hemp are cords, twine, yarns, ropes, hemp wick, hats, bags, apparel, kitchen and bath accessories. For more information about the products we carry and wholesale opportunities, we can be reached at:
At first hemp originated in Central Asia and its cultivation dates from 2800 BCE. There were many uses of hemp back then such as animal and human food, making clothing, and medicine. Early in the Christian era, it spread to Mediterranean countries and in Middle Ages, onto the rest of Europe. In Europe, hemp was mainly used for paper production and even printing bibles.

In the 1500s it arrived in South America (Chile) and spread to North America. Many farmers grew hemp for various purposes and hemp mills spread across the states. It was used in the production of rope, grain bags, wagon covers, and paints.
Hemp ropes
were very popular and useful on the sea since the material was salt resistant.
Until the 1930s North Americans (Canada) grew industrial hemp as commodity fiber until crop was called "marijuana" and its production stopped. After Canada the industry declined in the USA too, due to Marihuana Tax Act. During the WWI farmers were encouraged to grow hemp since other fibers were unavailable. Hemp production continued in some European countries, China, and the Soviet Union. In 1998 production in Canada was back, but USA didn't pass
the Farm Bill until 2018
.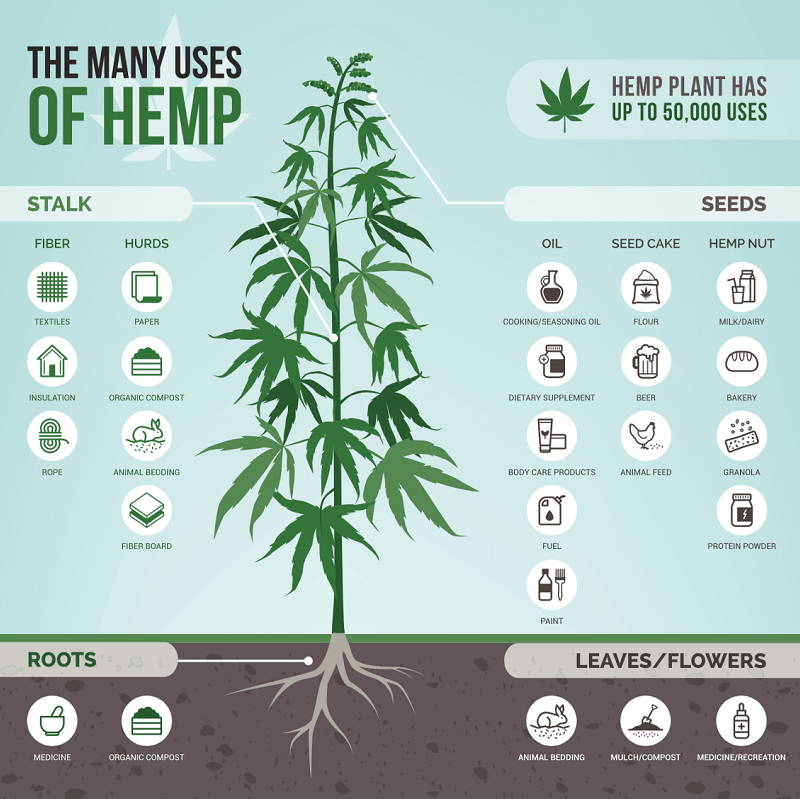 DIFFERENCE BETWEEN HEMP AND MARIJUANA
For years the public was concerned if CBD products come from hemp or cannabis. CBD stands for cannabidiol; hemp plants contain more of it, while cannabis plants contain more THC (tetrahydrocannabinol).

Because it contains THC, it was considered illegal for many years since THC is what makes people "high." According to USA law, i.e.,
Agricultural Act of 2018
,
cannabis plant can contain maximum of 0.3% THC to be considered legal
. So, we can say that the main difference between hemp CBD and cannabis CBD is the legal standing.
THC levels in hemp are extremely low, so you won't get high consuming industrial hemp products
.
Marijuana refers to cannabis plant containing more than 0.3% THC, which can also vary between different breeds. Cannabis plants have been distinguished as Cannabis Sativa, Cannabis Indica, or hybrid. Each of these is cultivated differently and has its own characteristics and effects.
Factors That Distinguish Cannabis Plants for Hemp Production
Cannabis plants look very similar, especially in their wild state. But there are some differences in appearance when people grow them for special purposes.
WHAT DOES INDUSTRIAL HEMP LOOK LIKE?
Grow skinny leaves at the top

Have leaves and little branches below the plant top to clear the way for stalks rich in fibers.

Grows naturally in Kansas and Nebraska


Plants grow closely together

Require almost no care and grow well no matter weather conditions
Have budded, broad leaves which grow buds covered with hairs or crystals

Usually, people branch these plants to raise THC production and flower growth

These hemp plants need humid and warm environment to grow
Hemp is grown in mild places and zones. It is cultivated annually and sometimes its seeds grow up to 5 meters. It is advisable to grow it in sandy places with good water waste since it requires some rainfall during the growing season.

Fiber-cultivated crops grow plants approximately 2-3 meters tall with no branching. Harvesting right after plants reach maturity is better to acquire yield and quality. Full maturity of male plants is seen by full blossom and discharge of pollen. People sometimes pull up the plants by hand they are more often cut off.

The fiber is almost never died or bleached, and its color is yellow, brown, greenish, or gray. Hemp fiber is strong and long-lasting, which is why it has been used to make all kinds of cords, such as
yarn
,
twine
, rope, or string. Textiles derived from hemp can be used to make
clothing
and shoes. It also produces bioplastics since it is eco-friendly and biodegradable.
It is more environmentally friendly to cultivate hemp than many other crops. The yield of hemp crops for textile fiber is about 600% greater than flax and 250% higher than cotton.

Other crops may require significant amounts of pesticides, fungicides, and herbicides to grow, but industrial hemp doesn't. Hemp's rapid growth makes it great to absorb carbon from the air and convert it into plant material. Industrial hemp easily absorbs carbon dioxide (CO2) and has dense, deep roots that prevent soil erosion.
A hemp plant's roots can also extract nutrients deep in the soil, including heavy metals, and incorporate them into harmless plant matter. Because hemp has these qualities, it is excellent for decontaminating or "cleaning" soil.

Moreover, hemp seed has been reported to provide
many health benefits
and potential treatments for osteoporosis symptoms, cardiovascular health, rheumatoid arthritis, cancer and eczema. The pharmacological properties of CBD make it a potential therapy for neurological disorders such as neurodegenerative diseases, epilepsy and multiple sclerosis.
Hemp was grown for thousands of years by different cultures for different purposes. People used to make everything from building materials to textiles. Every part of the plant can be used, which makes hemp widely embraced and utilized product.

Although hemp has long been known for its properties, its environmental benefits have recently been recognized recently. Many industries seeking sustainable and eco-friendly processes are now looking to hemp. It does not require a particular climate or soil and can be grown anywhere.
It is sustainable and can clean the soil from toxins. Products made from hemp are healthy and beneficial in many ways.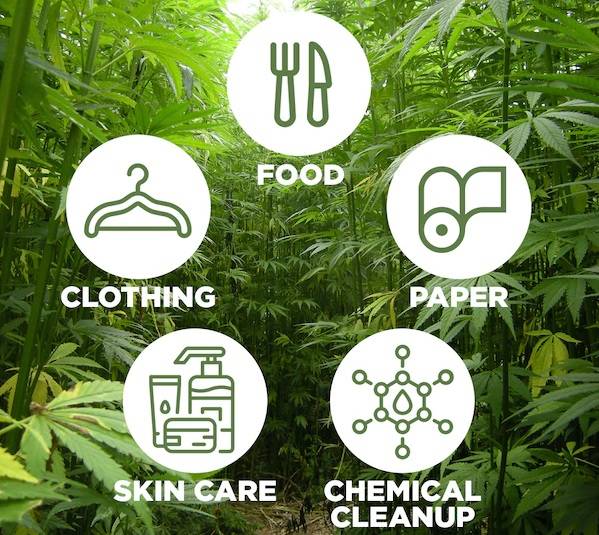 Edible seeds are rich in magnesium, protein, and fiber. They also contain omega-3 and omega-6 fatty acids. Throughout the history people used hemp seeds to feed birds, but nowadays we can eat them raw, mix in a smoothie or add them to a salad. The oil made from hemp seeds can be used to make cosmetic products, soaps, paints, etc.


Hemp dairy products such as hemp milk can be purchased in many stores. It is vegan and very creamy made from hemp seeds soaked in water. People will even use cheese made from hemp since it is considered healthier due to being plant-based.


Hemp flour is a great choice if you are looking for gluten-free baked goods.

Hemp burgers and hot dogs became very popular among vegans and vegetarians. Hemp hot dogs can even be made from ground beef and hemp protein powder for those who enjoy meat dishes.

Hemp edibles refer to CBD gummies that are entirely free from THC during the making process.

Regular consumption of hemp foods (such as seeds, milk, cooking oils, cereals, and granola) or hemp products (such as shampoos, lotions, and lip balms) will not result in a positive THC on a drug test.
Nowadays even cosmetic hemp products are available everywhere since years ago we could only find it in specialized health food stores. All cosmetics products are rich in hemp oil.

Hemp shampoo and conditioner are rich in hemp oil which is valuable nutrient for your hair and can promote its growth.

Hemp face, hand, and eye cream – Hemp cream rejuvenates aging and dry skin under your eyes, hands and whole face.


Hemp soap is usually handmade and can help with delicate skin types that suffer from sunburns, acne, or eczema.
Hemp shoes can be beneficial to those people who have feet problems since they have anti-inflammatory properties. It is also an anti-bacterial and anti-microbial material with zero pesticides used for producing it.

Bags made from hemp come in various designs and patterns. They are also very durable coming from the strongest natural fiber in the world.

Hats and hemp beanies

are lightweight, durable and perfect for outdoor activities. They are odor-free and will not fade easily like cotton
Those who are interested in living in a more sustainable and eco-friendlier environment must try using hemp home products.
Hemp plastic bags are another way to green up your everyday life since they are non-toxic and biodegradable.

Bath towels made from hemp are getting softer with usage and washing.

Hemp sheets are soft, long-lasting, and most importantly, chemical-free.

Hemp curtains won't deform, are resistant to UV light and possess anti-microbial features.

Hemp pencils are made from natural plant wax oils mixed with natural pigments from minerals

Paper made from hemp can be recycled 7-9 times while that made of wood only 4. It is also needed less bleach and chemicals to color it, which makes it more environmentally friendly material.
Hemp pencils are made from natural plant wax oils mixed with natural pigments from minerals

Paper made from hemp can be recycled 7-9 times while that made of wood only 4. It is also needed less bleach and chemicals to color it, which makes it more environmentally friendly material.
Building Material Made of Hemp
Hempcrete and insulation is very popular for house building since hemp provider durability and sustainability. It can be used for structural, thermal, and moisture-handling places. Some of the advantages are that it is stronger than steel, less fragile and easier to work with.

Hemp wood and deck stain in a non-toxic and chemical-free way to add finish to your fence and other wood structures.

Hemp-based bioplastic is way stronger than steel, so car parts made of this plant can resist dents and bumps. Hemp bioplastic is also lighter than steel and glass which reduces fuel consumption.

Car seat covers, car parts and paneling can also be made of hemp. In the future the whole plastic usage may be replaced with greener alternative called hemp. BMW and Ford manufacturers already use hemp to make doors for some vehicles.
HEMP MAJOR ENVIRONMENTAL BENEFITS
All the products listed above can improve our and our planet's life for good. If we try to let some of the hemp products in our daily life, the usage of unhealthy and toxic materials would be less.
Important benefit of this plant is environmental, and some of the main reasons will be mentioned in the following few lines.

It rejuvenates and replenishes the earth by cleaning the air producing oxygen and saving water.

There is a good reason why hemp is called weed. It can grow anywhere, anytime and without any fertilizers and pesticides which makes it completely organic.

Bees, as one of the most needed insects on our planet, can feed on nectar-rich hemp flowers.

Hemp plants absorb CO2 from the air.

It is biodegradable and can be used to produce biofuel.