Unleashing Versatile Power of Hemp Webbing: Comprehensive Guide to its Uses & Benefits
From car upholstery to furniture and even fashion, hemp webbing has proven to be a versatile, eco-friendly and durable alternative to traditional synthetic materials.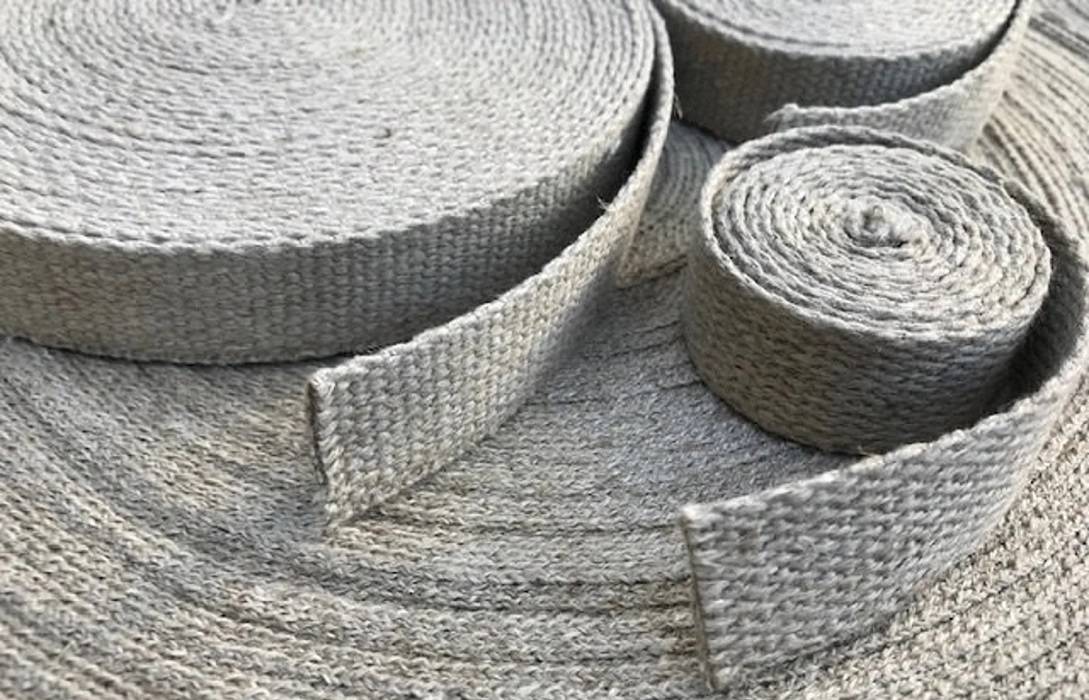 Developing and supplying premium-quality, sustainably grown, consumer products
Organically Grown and Ethically Sourced

hemp and other natural fiber products
We offer fast shipping
Your order out within 1-3 days
Visit our wholesale portal to register or login to your account
Webbing is known as a fabric woven into a strip or a tube, sometimes used as a replacement for rope. Webbing is a very flexible component used in furniture making, car seat belts manufacturing, towing, climbing, parachuting, etc. There are two webbing constructions – flat is a solid weave and tubular consists of flattened tube. It can be made from different materials, both natural and synthetic.
Hemp webbing
made from this natural fiber is very easy to sew. Hemp is a very strong and durable material which makes it perfect for industrial uses. Being a woven product, the fibers are crosswise and form sturdy netting with specific length and thickness. Hemp webbing is antimicrobial, UV ray resistant, and it won't decompose in salty water. Additionally, hemp is breathable and comfortable choice that can last for many years without changing its color and structure.
In this article we'll familiarize you with many advantages of using hemp webbing and suggest a few products designed to sustain their usage.
Purchase Hemp Webbing Products from Hemptique
Hemptique makes and sells sustainable hemp webbing products including dog collars and leashes, belts, and shoes. Our hemp webbing is tested to resist many factors and assure quality, fit, comfort, and function. Hemptique products are made from the finest naturally grown hemp, sourced for its green benefits, durability, and strength. The volume pricing quote and wholesale account request are available if you are looking to apply for hemp webbing wholesale purchase. Register today and you'll get direct factory order and quantity discount. In case you need more information on our products, call our customer support numbers at (760) 602-4864, ext. 403 and 405.
Benefits of Using Hemp Webbing

We will list some of the most important benefits of using hemp webbing products.
Hemp is known as the strongest natural plant fiber. It has increased durability and is the perfect choice for webbing products such as dog accessories. The strength of hemp can withhold much more than other materials. Buying hemp webbing product may be seen as an investment because it will last longer and won't wear out quickly.

Softness and Comfortability
In general, hemp gets softer with each use without degrading. Whether you purchase furniture made of hemp webbing or an accessory such as belt, you'll be comfortable with the material.

Anti-microbial and Hypoallergenic
Hemp is naturally antimicrobial, i.e., resistant to mildew, mold, and negative microbes. This means it won't catch bad odors so easily. This is especially important when purchasing hemp shoes or dog collars. Being hypoallergenic, hemp is great for those with sensitive skin and allergies.
Insulating and Breathable

Its natural thermoregulating properties allow ideal air flow. Hemp is also very lightweight which additionally eases the passage of moisture from the skin. It is a great material for both winter and summer seasons.

Because of its 100% biodegradable and compostable features, hemp is the most popular choice among green lovers. It is naturally resistant and brings a great amount of nutrients to the soil.

According to many tests, hemp is 99,9% effective in UV ray blocking. Factors that affect the capability of UV protection are durability and weave, both of which hemp owns. Besides, it dries faster, so dampness won't stay for long, and it dyes easily in darker colors which can protect even more from sunlight.

Hemp Webbing by the Roll and Meter
Hemp webbing may be purchased by the roll or meter, depending on the choice of project. We will list some of the most popular uses of hemp webbing.
Upholstery includes fabric, padding, spring, and webbing from which covering of chairs, sofas, car seats and door sides are made.

Hemp webbing is gaining popularity recently because of its natural and sustainable features. It makes a great garden furniture cover since it can resist extreme weather conditions, including UV rays. Besides, it is a perfect choice for families with kids and pets because it is immune to tear and wear and has high strength and stability.

First, by
choosing hemp for sofa or car seat upholstery
, You make chemical-free choice. Since you spend a lot of time in your car or living room, it is very important to be surrounded by eco-friendly materials such as hemp. Second, it has great longevity and strength, which again benefits these products since they are used daily. Third, hemp is not prone to wrinkles which is important for furniture upholstery because it won't wear out and look old.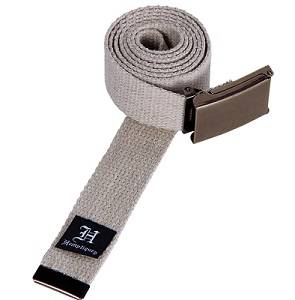 A belt is a strip of flexible material worn around the waist and a fashion accessory worn by most people. Thousands of years ago, belts were considered mainly utilitarian items worn by soldiers. In modern era belts are worn casually and formally by both men and women. There are many materials from which belts are made and the most popular is genuine leather. Other materials include canvas, rope, vinyl, and webbing.

Nowadays, many people look for more environmentally friendly alternatives and hemp is one of them. Wear hemp belts to complete your casual look. Furthermore, hemp webbing material is strong, long-lasting, and less likely to tear apart. Hemp is durable which guarantees that it will serve you for many years.
Shoes make an essential part of our everyday outfit and their comfort and protection are crucial elements when choosing their material. There are so many types of shoes and many different shoe materials. Shoes are highly versatile apparel item showcasing our style and personality, which is why many women adore shoes. Shoes complete our wardrobe, which is why we choose them based on the occasion. For example, we go to work and we usually spend 8-10 hours wearing same shoes or we go to the gym our feet get all sweaty. This is why we should take into account various features when purchasing shoes such as material, breathability, durability, comfort, and ability to resist bad odors.
Recently, apparel industry has been criticized for negative environmental impact and they decided to look for ethical alternatives such as hemp. Most important thing to say about hemp webbing for shoe making is its antibacterial property since feet are a perfect place for various fungi to develop. Hemp material is also very comfortable and softens over time. Needless to mention its breathability and UV resistance.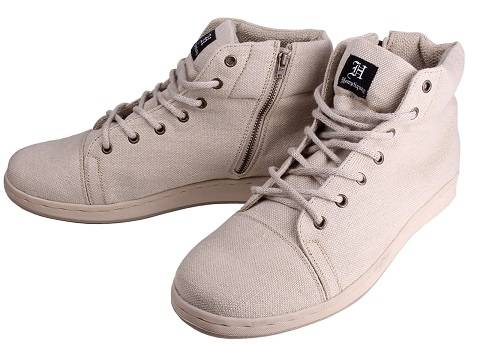 Hemp Webbing Products for Pets
We all adore our pets, and we want the best for them. More and more pet owners, especially dog owners, choose chemical-free and sustainable toys, dog collars, and leashes. Dog owners take them outside every day and they need durable and strong leashes and collars.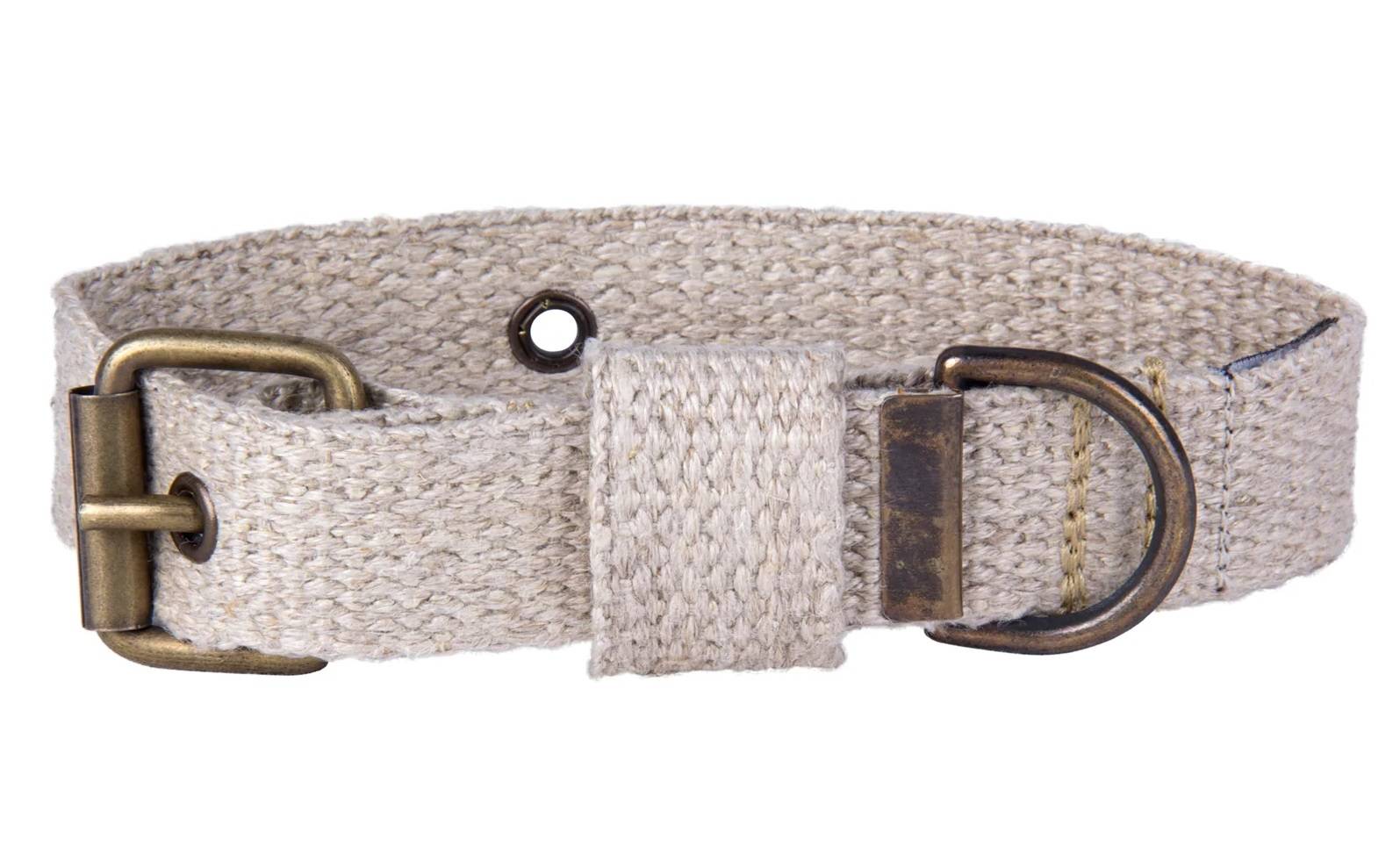 There are many usages of dog collars, some for restraint, identification, protection, or fashion. When choosing the collar for our pet, we consider various things such as the size of our dog's head and neck, material, and safety. Also, the choice of collar will depend on the dog's breed and if it is a training dog or just a pet.
The hemp webbing dog collar is a great non-toxic choice, safe for all breeds. It softens over time, so your pet will feel comfortable wearing it. Since hemp is extra durable and strong, the collar will resist occasional chewing and weather conditions. Furthermore, dogs tend to roll in dirt, and hemp is highly resistant to bacteria and mold and can save your dog from various skin infections.
Leash is an inevitable addition to dog collars since it pulls and controls the pet. Putting a leash on your pet is crucial since pets can sometimes be very unpredictable. They can run into traffic, become injured or even killed. It is very important to consider the proper size for your dog breed. The larger the dog is, the heavier the leash is needed.
There are also many types of leashes, such as retractable, bungee, long, and slip leash. There are also those pet owners who pay attention to design more than material or safety.
By any means, hemp webbing is the perfect material for dog leash. If we compare it to synthetic fiber, it is more absorbent and mildew resistant. Furthermore, it provides hypoallergenic and odor-resistance benefits. Most important is its strength and longevity, which should be the deciding factor when choosing dog leash.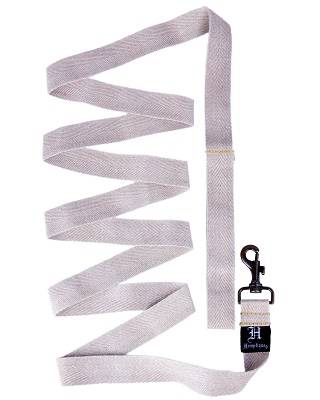 Hemp Webbing Products Care
When it comes to dog leashes and collar they are probably often washed since dogs go outside every day and get dirty. Hemp gets softer with washing, and it can be machine-washed. It is recommendable to wash it in cold water and hang it to dry or dry it in machine on lowest heat. In case there are some deep stains you can scrub them gently. Sometimes hemp webbing may get darker over time, but it is still durable.

Hemp shoes aren't recommended to be washed in machine since they can shrink. Take a bucket, add teaspoon of mild detergent and water and scrub them gently with brush or sponge. For laces you can use a mixture of baking soda and detergent and air dry them in the sun.

Hemp webbing furniture, sofas and other upholsteries
with soft cloth, water, and mild detergent. Make sure not to use residual soaps since they can leave big brown stains on your furniture. The best way to dry it is to open all windows and let the sun and air in or use a dry cloth.