The Only Guide You Need to Bamboo Cords and Crafty Creations
If you are an arts & crafts enthusiast, you might want to consider using biodegradable materials such as bamboo for your upcoming projects.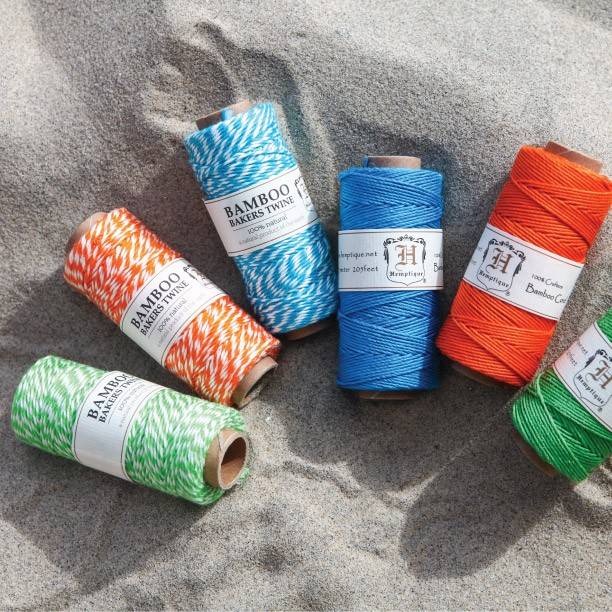 Developing and supplying premium-quality, sustainably grown, consumer products
Organically Grown and Ethically Sourced

hemp and other natural fiber products
We offer fast shipping
Your order out within 1-3 days
Visit our wholesale portal to register or login to your account
In recent years, bamboo items have been produced more than ever before because bamboo is a perfect substitute for synthetic or nylon in DIY craft projects.
Bamboo craft cord
is strong and durable, while soft to touch, perfect for making friendship bracelets, handmade jewelry, wedding favors, crochet, rope-wrapped bottles, home décor, dream catchers, floral arts, gardening and much, much more.
In this article, we will reveal everything you need to know about this highly versatile natural fiber, including history, major advantages, and where to buy the best bamboo cordage online. You will be amazed at all the potential bamboo cord has. We encourage you to try this ultra-soft all purpose bamboo string for your next bracelet, necklace, or string art project.
6. Common uses of bamboo cord in DIY projects

7. Practical tips for easy and efficient macrame

Hemptique: Voted #1 for Arts and Crafts Bamboo Cord Supplies
At Hemptique, we are passionate about encouraging your creativity by providing you with superior quality natural fiber products for arts and crafts projects. We strive to be your preferred craft supply store where you can find all the materials you need for your upcoming DIY activities. With over 25 years in the hobby & craft industry, we stand out from the competition by offering a selection of finest quality, eco-friendly bamboo yarn products. Get supplied with our bestselling all-purpose 100%
bamboo cord
and free yourself from synthetic materials. It is soft-textured, biodegradable, AZO-free and oil-free. It comes in several colors, and it's lightly waxed to eliminate stray fibers. We work with consumers, retailers, and wholesalers worldwide.
Contact us
for all inquiries and let us make positive environmental impact together. You can also apply for a
wholesale account
. Use this link to send
bulk order request
.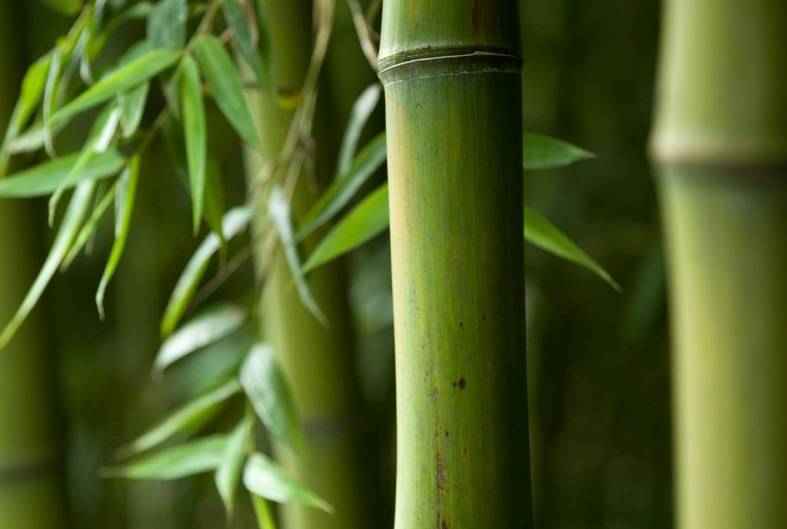 Bamboo is one of the fastest-growing plants in the world. After harvesting, it replenishes fairly quickly. Bamboo cordage is made by breaking down firm arboraceous parts of the plant. The procedure involves splitting the canes, crushing and soaking to produce fibers which are then spun to form fine strings.

Bamboo ropes have been used for thousands of years. Ancient cultures of the Far East were among the first to recognize the benefits and versatile possibilities of this plant. There is evidence that bamboo was used for clothing, farming, fishing, crafting, art, and many more. For instance, bamboo cable is one of the earliest building materials used to build suspension bridges. People have used bamboo for numerous purposes throughout the ages and lots of those applications are present today, too.
Bamboo is a remarkable natural resource offering numerous benefits. It is a biodegradable alternative for synthetic materials. The advantages include:
Bamboo is very durable, so your creations will last for a long time, and you will be able to showcase your craftsmanship longer.

Luxuriously soft to touch

String made from 100% bamboo are usually lightly polished which makes is super soft and easy on your hands.

It does not cause allergic reactions and it is perfect even for the most sensitive skin.

Naturally anti-bacterial, it helps fight bacteria growth as well as odors.

It is a green resource that will naturally decompose over time, thus contributing to less waste and a greener future.

Due to microscopic openings in fibers, it is highly breathable and provides excellent ventilation.

Natural UV protection features help fight against color fading. It also filters a high percentage of harmful UV rays.
There are not too many disadvantages, namely:

Bamboo takes more time to dry simply because it has good absorbance properties. While washing, it absorbs more water than other materials, hence, it takes more time to dry fully.

To avoid shrinkage, make sure to follow manufacturer's instructions and wash on a delicate cycle.

Although softness can be a great feature, as it is comfortable on your hands, some hobby projects require firmer cords.

Bamboo vs. Cotton Cordage

Compared to cotton cords, bamboo has numerous advantages, such as:
biodegradable and eco-friendly
does not exhaust the soil it is grown on


less water needed to grow
When choosing supplies for your DIY projects, it's best to use quality materials so that your end designs satisfy your standards.
Common Uses of Bamboo Cords in DIY ProjectS

Bamboo string is a popular material in various craft projects due to its favorable features, such as natural beauty, strength, softness and nature-friendliness. Artisans and DIY lovers enjoy numerous advantages of bamboo cord and have quickly incorporated it into their creative designs.

Macrame
enthusiasts choose bamboo cord for both its looks and feels. Creating intricate patterns by knotting is less challenging when using a flexible and soft material like bamboo.
Bamboo is easy and gentle to your hands
, meaning you can spend uninterrupted time creating macrame art.
When it comes to the looks, its rustic texture and natural appearance make it easier to match it with the rest of the outfit or home décor. You can use bamboo rope to create anything macrame, from bracelets and other fabulous jewelry to attractive wall tapestries, rugs, and cute plant hangers to add a bit of natural beauty to both interior and exterior.
Lately, bamboo cords are getting more attention as an eco-friendly material for creating accessories. The fashion industry is known as one of the biggest polluters on Earth and brand designers are also seeking ways to implement bamboo string as an eco-friendlier choice and contribute to a more ethical fashion industry.

Bamboo fiber is exceptionally flexible. It can easily be braided, twisted, and knotted to make homemade necklaces, bracelets, belts or earrings. The fiber is also quite durable, which ensures the longevity of your design.
Jewelry made from bamboo is very soft, light, and comfortable to wear. It will easily go with bohemian, minimalistic, or earthy tones attires due to its natural look, minimalistic elegance, and earthy tones. This type of jewelry unites creativity, art and style with ecological awareness.
Bamboo cordage can also be used to design fantastic decorative pieces for the living space. You can easily introduce rustic natural elements to your home by wrapping vases, boxes, or glasses with this type of cordage. Use hot glue gun to attach the rope to the surface. Alternatively, decorate the pieces further by adding dried flowers or embellishments in colors that complement the interior.
Revamp the space by wrapping picture frames in bamboo to create unique décor that adds warmth and natural appeal to the interior. It will not only beautify the space but also serve as a functional and practical piece.
Bamboo strings are highly suitable for crafting
garlands
due to their flexibility and strength. You can create year-round or seasonal garlands of various shapes and sizes. Whichever décor piece you decide to craft, it will undoubtedly add an element of craftsmanship and organic beauty to the finished product.
Since bamboo is quite strong and durable, it is suitable for outdoor use. Use it to
make trellises for climbing plants
like roses, vines, or beans, as an eco-friendly alternative to synthetic materials. Get creative and knot a macrame privacy screen, an outdoor rope fence, beaded curtains or a dividing wall. Create an eco-chic and stylish space by combining earth tones, tans, greenery, and bamboo.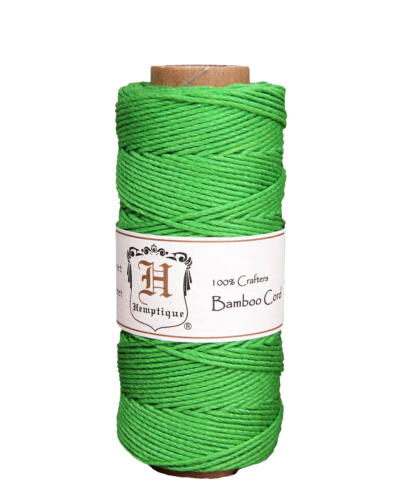 If you are looking to incorporate a biodegradable material into your hobby or work, Hemptique's exclusive bamboo cords are the way to go. It is offered in 7 striking colors (black, white, brown, blue, green, pink, and orange). Thickness is 1mm, and spool length is approximately 205 feet. For smaller jewelry project try
cord on cards
offered as 4-color combination.
Practical Tips for Easy and Efficient Macrame

If you are just starting out and need encouragement with macrame, here are a few useful tips to make it a more enjoyable experience.
Eco-friendly bamboo cord is suitable for macramé as it holds knots well, due to its strength and flexibility. You can use it for
every macrame knot
, including square knots, lark's head knots, and gathering knots.
Square knots
are mostly used to join the strings together, while depth and texture are built by making half-hitch knots. If you want to attach the rope to a dowel it's best to use lark's head knots. Practice, experimentation, and experience will help you achieve the desired look.
There are some valuable tools that can make your crafting process easier. For instance, corkboards or macrame boards can be used as a firm surface to aid you in knotting. Moreover, it can help you keep your supplies organized. Another helpful tool you should have handy when doing macrame is a crochet hook. Crochet hooks are effective tools in creating highly intricate designs or when adding embellishments to your artwork. Alternatively, you can use tapestry needles for weaving through narrow spaces. It is best to practice with various tools until you find which one suits your needs best.

When working with cordage, pay attention to maintain the same tension throughout. Try to create the same spacing and the same level of tightness when knotting. The more you practice, the better visual appeal you will be able to accomplish. Steady tension distribution ensures balanced look, durability, and stability of your finished product.
Practicing and Experimenting

As with most skills, if you want to get better and improve at macrame, you should experiment and practice. The more techniques, knotting patterns and joining combinations you try, the more experience you will acquire. Unleash your creativeness while practicing and learning. It will allow you to learn all about the possibilities of bamboo, while improving your creative skills.

Bamboo cords elasticity enables different methods of joining the rope, like weaving, braiding, knotting, or splicing. These different ways of connecting the ropes allow for more customization and added flexibility, as well as easier crafting process.

Braiding means interlacing the strings together to form a consolidated form. Try braiding a friendship bracelet as a gift to someone special or wear it yourself. Recommended product to use is bamboo cord spool, offered in several different colors.

Weaving includes crossing the ropes over and under each other to design uniform shapes.


Knotting involves joining the strings using special knotting patterns and techniques to create art and crafts.

Splicing is connecting the ends of two cords together for a consistent form and shape.
Clean the strings by handwashing them gently, using mild soap and lukewarm water only, as harsh detergents and bleach can damage and weaken the fibers. Dirt and stains can be removed by gently rubbing the ropes. Thoroughly rinse with clean water to remove all soap residue.
Following the washing, leave bamboo cords to air dry in a well-ventilated area. Lay them flat on a clean surface or hang them to dry.

Avoid prolonged exposure to water. Excessive moisture can cause mold or mildew growth and weaken the cordage.

Store in a dry, well-ventilated and shaded area to avoid fading and prevent any weakening of the fibers. Consider storing them in airtight containers to protect them from dust, direct sunlight, or pests.
Where to Buy Bamboo Cords?

Hemptique's mission is to find 100% natural alternatives to synthetic fibers or conventional cotton, which is known to cause a lot of pollution. If you are looking for nature-friendly bamboo string, our webshop carries a selection of premium
bamboo cords
, as an ideal solution for jewelry artists or hobbyists. The cord is lightly waxed and polished with AZO-free dye to alleviate stray fibers, maintain strand consistency and enhance softness and color.
Bamboo is an extremely versatile material, with extensive use in various industries. Its exquisite features make it highly exploited in all areas of life. From macrame and jewelry making to home décor and gardening, bamboo cord is a perfect sustainable material for crafting, building, art, décor, cooking, and much more. Reward your curiosity, unleash your creativity and use this cord to make unique pieces of jewelry, macrame, scrapbooking, greeting cards, party invitations, decorations, and anything else you can think of.