Hemptique Sustainable Gifts For Environmentally Conscious Friends
Top 10 Eco-Friendly Present Ideas For Any Occasion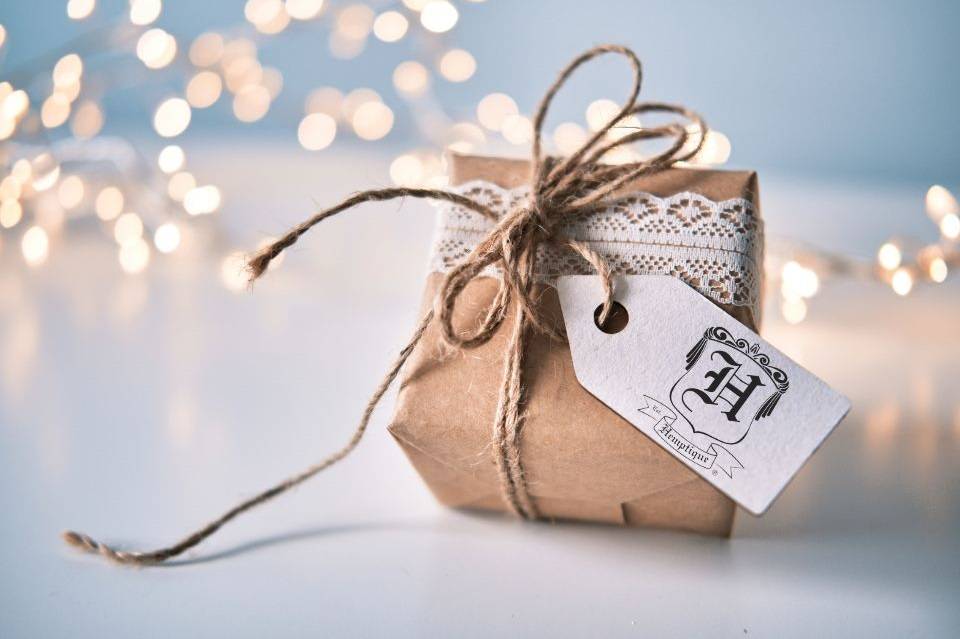 Developing and supplying premium-quality, sustainably grown, consumer products
Organically Grown and Ethically Sourced

hemp and other natural fiber products
We offer fast shipping
Your order out within 1-3 days
Visit our wholesale portal to register or login to your account
Holiday season, family celebrations, and friend get-togethers are a time to show genuine kindness, love, generosity and abundance. Unfortunately, they can also be incredibly wasteful and harmful to planet Earth due to overindulgence in shopping for products that are not biodegradable and natural.

You will probably ask yourself, what is the best eco-friendly Christmas gift? Or, what is the perfect sustainable birthday present? You can make a difference in the world and stay green during the holidays and festivities. The good news is there are lots of earth-friendly products you can choose from. It is not that hard to show appreciation and gratitude with zero-waste gifts for any occasion, including birthdays, anniversaries, weddings, graduations, Christmas, Mother's Day, Father's Day, baby showers, corporate parties, apologies, celebrations, or for no specific reason at all! What's even better, these sustainable mementos are not only organic and stylish but also very practical and useful.
Here, we have compiled
a list of perfect present ideas for environmentally conscious individuals, suitable for any event. It includes items for crafts, home, pets, apparel and accessories
. This holiday season, give responsible items without harming the environment. So, dive into top sustainable gifts perfect for craft enthusiasts, family, friends, neighbors, business owners, workshop organizers, and anyone special in your life who appreciates quality organic products.
1. "Green" present for the artful person – Vintage-inspired thread dispensers (New Arrival)

2. Earth-Friendly gifts for crafters – affordable value package craft supplies everyone needs

3. Gif for macrame DIYrs and Pros – recycled-cotton macrame cord
4. Zero-carbon emission present for your neighbors – Organic hemp wick
5. Affordable luxury for every home – 100% hemp hand towel

6. Gift for our beloved dogs - non-toxic, sustainable dog toy (rope)
7. Kids "Green Gift" for Christmas - hemp beanie

8. Gift for a student or businessman - hemp downtown laptop bag
9. Present for Kitchen Chef – biodegradable hemp apron

10. All-occasion Earth-friendly gift – Organic t-shirt
Hemptique: Eco-Conscious Manufacturer Of Premier Industrial Hemp Products
Since 1997, Hemptique has been committed to producing the finest quality hemp products for individuals, retailers, distributors, and wholesalers. We are leading suppliers of products made of organic and ethically grown hemp. Our products include sustainable
clothing
, hats, bags, kitchen and bath accessories,
cords
,
ropes
, twine,
yarns
, thread, paper,
wick
, pet toys, and
home rustic decorations
. All our products are made from 100% natural hemp fibers, recognized for their exceptional properties like remarkable strength, durability, softness, color and shape retention, UV resistance, moisture absorbance, antibacterial and antimicrobial features. Our company's mission is adhering to the highest standards of eco-conscious manufacturing and contributing to a 'greener' and more sustainable future. For retail and wholesale inquiries, reach us via phone on
760-602-4864
. ext. 403 and 405, via
contact page
, or register for
wholesale account
.
1. "Green" Present for The Artful Person – Vintage Inspired Thread Dispensers (New Arrival)

As the holidays are nearing, you might be looking for the ideal item to give to your loved ones who are very artistic and who like to engage in various hobbies, like crocheting, sewing, jewelry making or knitting. We have a great idea for a green holiday gift – an eco-friendly thread dispenser that makes a beautiful home décor accessory. Each product from this Rustic décor collection by Hemptique is made from natural materials (natural wood, cast iron) and does not harm our planet. They come with or without different types of craft thread/cord. Some models also have a pair of scissors included. The scissors are stored in the middle of the dispenser.
This Christmas season, acknowledge your artsy friends and their hobby with these wonderful twine dispensers that are both pretty and practical.

Perfect present for: family, artists, in-laws, shopkeepers, teachers, art studios, sewists, rustic décor lovers, nature lovers, tailors, yarn and cord crafters, jewelry makers, landscapers, amateur and professional plantsmen.

Use it for: wrapping presents, tags' embellishments, handmade card making, home décor, workshops, kitchen, art studios, home offices, arts & crafts, hobbies, macrame, knitting, crocheting, spinning, weaving, embroidery, needlework, beading, and jewelry making.

2. Earth-Friendly Gift For Crafters – Affordable Value Packs Craft Supplies

The holidays are coming and you are probably preparing yourself to get the presents for that experienced crafter in your life. But, this year, you want your masterpieces to be green, earth friendly, and eco-conscious. So, where do you begin?

Thankfully, buying natural and organic craft supplies as a present is easier than ever with Hemptique. Take a look at the exciting deals we have on value pack supplies.
Our eco-friendly and sustainable value packs of craft supplies include:

Best present for: artists, hobbyists, experienced crafters, jewelry makers, workshop coordinators, teachers, event planners, crocheters, knitters, and art and craft lovers in general.

Ideal use for: small and medium DIY projects, macrame, crocheting, beading, knitting, school projects, bead stringing, packaging, scrapbooking, kids crafts, jewelry making, gift wrapping, friendship bracelet making, home decoration, landscaping, gardening, gift tags, and more.

3. Gift for Macrame DIY and Pros – Recycled-Cotton Macrame Cord

Don't stress over Christmas or birthday gift ideas for macrame crafters in your life, the ideal present is right here at Hemptique. Impress the macrame artist with an item they will want to use straight away – high-quality cotton macrame cord. They will sincerely appreciate more hobby supplies, as they go through a lot of cord when making their macrame crafts. This premium cord will provide them with countless hours of enjoyment. Moreover, it will allow them to express their creative selves to the fullest and create more unique 'green' art.

Hemptique's
Royal Corderié macramé craft cords & ropes
are made of 100% recycled cotton and are offered as single and double twisted ropes, in two different diameters (4mm and 6mm) and several beautiful natural colors. Not only this cordage is eco-friendly, but it's also durable, strong, flexible and gentle on hands. By purchasing this cord, you will be minimizing the impact on the environment and contributing to a greener future ahead.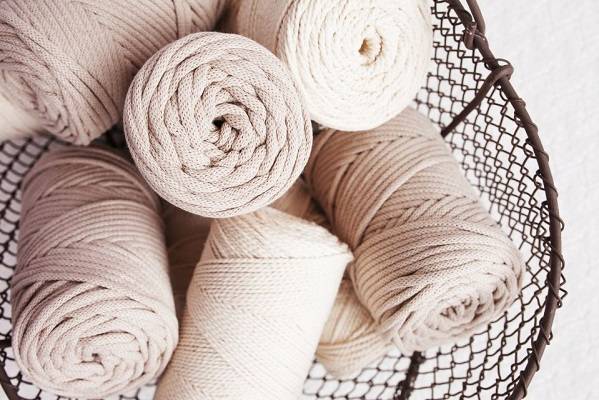 Perfect gift for: macrame artists (beginners and pro crafters), home décor enthusiasts, jewelry designers, workshop instructors, event planners, wedding planners, family business owners, interior designers, art therapists, kids and educators, and alike who can use this versatile cord for multiple purposes.

Use it for: macrame, string art, kids and adult crafting, gift wrapping, rustic glam Christmas ornaments making, organic looking interior design, gardening, and rustic home décor accessories.

4. Zero-Carbon Emission Present For Your Neighbors & Outdoor Lovers – 100% Organic Hemp Wick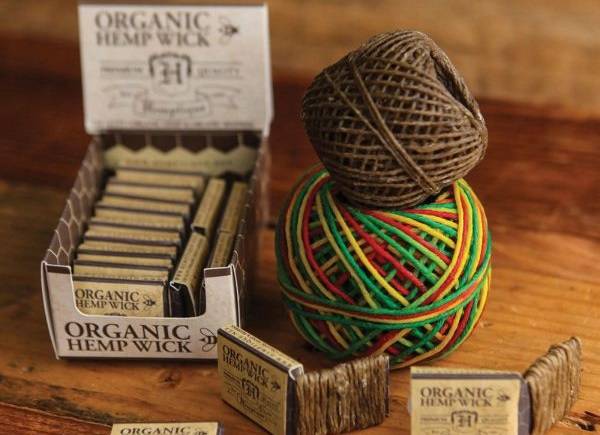 What is the best gift for a neighbor who likes to barbecue? Which present to get for someone who is an outdoor lover and goes camping often? What should you buy for the coworker who loves gardening? Here, at Hemptique, we have a perfect, affordable present, which is not only useful and multi-purpose, but is also safe for the environment. And a sustainable present is a very thoughtful gesture that encourages zero-waste living.
Organic hemp wick
(hemp wire, hemp rope lighter) is an earth-friendly alternative to butane lighters and matches. Made from 100% organic hemp covered in beeswax, it is sold as a wick ball or a 20-pack wick booklet. It comes in natural, rasta, and rainbow colors, and is sold in two lengths (100ft and 200ft).
Ideal present for: father, relatives, neighbors, coworkers, clients, hobbyists, candle makers, jewelry makers, outdoor enthusiasts, campers, adventurers, travelers, gardeners, and cooking lovers.
Use it for
: Father's Day, Christmas stocking stuffing, gift baskets, corporate gifts, fire ignition (alternative to matches or lighter), greeting card making, arts & crafts, DIY jewelry, tying garden plants, securing trellises, scrapbooking, traditional bookbinding, home repairs, and survival kits.
5. Affordable Luxury For Every Home – 100% Hemp Hand Towel

When it comes to eco-friendly kitchen & bath essentials,
hemp hand towel
is one of those foolproof things that can be given to virtually everyone, and it will surely be appreciated and used. It is a fantastic, sustainable item you can use at home (cooking, baking, canning, washing). All natural, made from 100% biodegradable hemp, this dish towel is exceptionally durable, resistant, and soft to the touch. Take part in creating a better and cleaner environment for future generations by giving this anti-microbial, anti-fungal, sustainable dish towel this season.
Best item for: family members, friends, acquaintances, housewarming parties, colleagues, neighbors, homeowners, baby showers, students, cooks, handymen, painters, artists, handymen, gardeners, teachers, coworkers, skincare enthusiasts, art studio owners, Mother's Day, Christmas, dinner parties.

Applications
: kitchen, cooking, baking, food preparation, gift wrapping, gift basket fillers, table setting, food storage, patio parties, children DIY projects, bathroom, cleaning up, water absorption, hand drying, etc.
6. Gift For Our Beloved Dogs - Non-Toxic, Sustainable Dog Toy (Rope)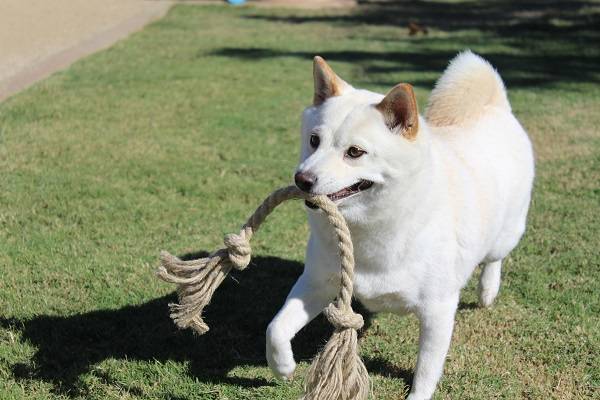 Sustainable dog toy is a fantastic biodegradable item that helps minimize carbon footprint and waste, while offering amusement for our furry friends. If you are seeking toxic-free, organic gift ideas for dogs or people working with dogs, consider ultra-durable 100% natural toys made from hemp rope. Hemp fiber toys are a green alternative to plastic toys, completely pet-safe. Hemp is strong, durable, antimicrobial, and mold and mildew-resistant. Furthermore, hemp fibers act as natural toothbrush, helping maintain healthy teeth and gums.
Hemptique's dog toys made from rope
are dye and chemical free, hypoallergenic, and biodegradable. They are suitable for all breeds, even for aggressive chewers. For larger breeds, choose 20mm or 40mm rope toys, and for smaller breeds opt for 12mm rope.
Best present for: dogs, dog owners, pet lovers, pet shop owners, dog trainers, veterinarians, dog foster individuals, animal shelters, dog groomers, pet sitters, animal caretakers, dog daycare attendants, dog walkers, dog breeders, and dog handlers.

Applications
: interactive
dog toy for games like tug-of-war
, find the toy, loop toy games, which hand game and fetch.
7. Kids "Green Gift" for Christmas - Hemp Beanie

Christmas gifts are intended to bring happiness to the people who receive them. And if they are functional, sustainable, and thoroughly enjoyed by the recipient, you could say that your selection was truly successful.
100% hemp beanies
makes a great Christmas, birthday, or anniversary present for people whose taste you are not familiar with, but also for those you know very well. Beanies are practical, stylish, fashionable, and an excellent accessory for people who indulge in outdoor activities. If you decide to purchase beanie or a hat to someone special, it will definitely be put in use, and last for a very long time.
European style hemp beanies from Hemptique come in two versions: short and long. They are designed by Hemptique and manufactured in Europe, from premium hemp fiber. Hemp fiber is known to have exceptional insulation properties. It will keep the head warm in cold weather, during the Christmas season. Short beanie is available in 4 colors, while long beanie is available in 5 different colors. Hemptique prides itself on complying with sustainable fashion and ethical clothing standards, as defined by The Global Organic Textile Standard (GOTS).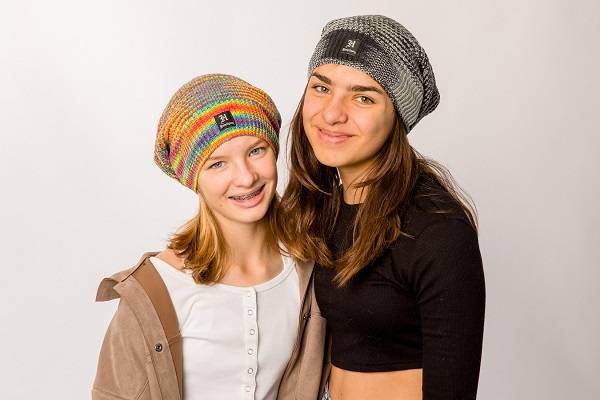 Perfect product for: Christmas, Father's Day, relatives, urban streetwear lovers, teenagers, kids, acquaintances, outdoor enthusiasts, active individuals, trekkers, hikers, and joggers.

Used for: fashion accessory, sports activities, warmth and insulation, hair concealment, promotional item

8. Gift for Student or Businessman – Eco-Friendly Messenger Bag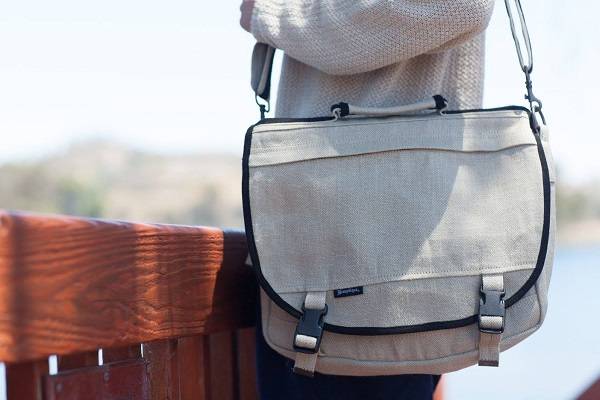 One of the practical ecofriendly gifts you could purchase for a student or a businessman is certainly a sustainable laptop bag.
Hemp Downtown Laptop Bag
from Hemptique is made from 100% organic European hemp canvas. Dye-free, chemical-free, unbleached and without formaldehyde, it is the best item for environmentally conscious individuals who use laptop. Moreover, it is mold and UV-resistant, making it a great alternative to plastic, nylon, and polyester laptop bags on the market. It comes in two neutral colors, natural and black. It's amazing characteristics include remarkable durability, strength, longevity, and comfort. Choose this bag as a gift for owners of 15" laptop or MacBook Pro. This premium quality lap top bag has front pockets, YKK zippers, comfortable adjustable straps, back pouch (with magnetic clip), and, most importantly, interior laptop protection.
Great present for: husband, wife, kids, relatives, in-laws, high-school graduates, friends, students, business partners, visual artists, writers, web developers, project managers, business professionals, etc.

Use it for
: to carry a 15" laptop or MacBook Pro laptop computer.
9. Present For Kitchen Chef - Sustainable Apron

A kitchen apron is one of those products that everyone could put to use and it is definitely one of the best kitchen items you can give. It is a product that people will love and use for years to come. Since this gorgeous Hemptique's
kitchen apron
is made of 100% hemp fiber, it will be an amazing product for any home cook, and particularly for the vegan, organic, and eco conscious significant individuals in your life. Soft to touch, comfortable, and easy to wash, this professional chef style apron is sustainably made without any chemicals during manufacturing process. It comes in natural color, and one size fits most body types. It's biodegradable, anti-microbial, and anti-fungal, which is very important when you work with food. This is a
zero waste holiday gift or birthday present that supports our planet and encourages others to go green, too
.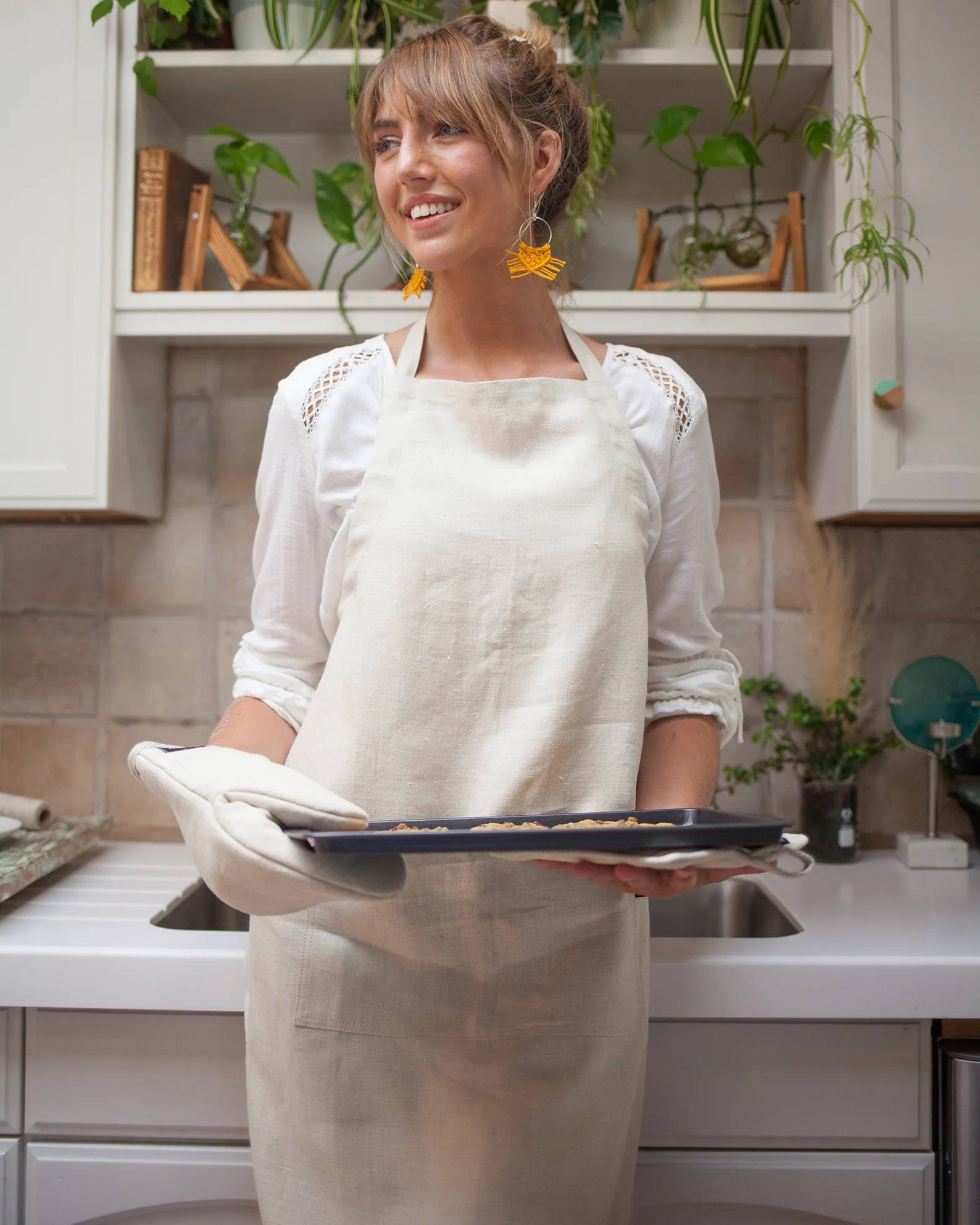 Best item for: mothers, grandmothers, relatives, home cooks, professional cooks, crafters, servers, gardeners, vegans, shopkeepers, teachers, daycare attendees, crafters, hobbyists, artists, Mother's Day, babysitters, and handymen.

Used for: baking, cooking, cleaning, crafting, painting, serving, household chores, and gardening activities.

10. An All-Occasion Earth-Friendly Gift – T-Shirt Made from Hemp & Organic Cotton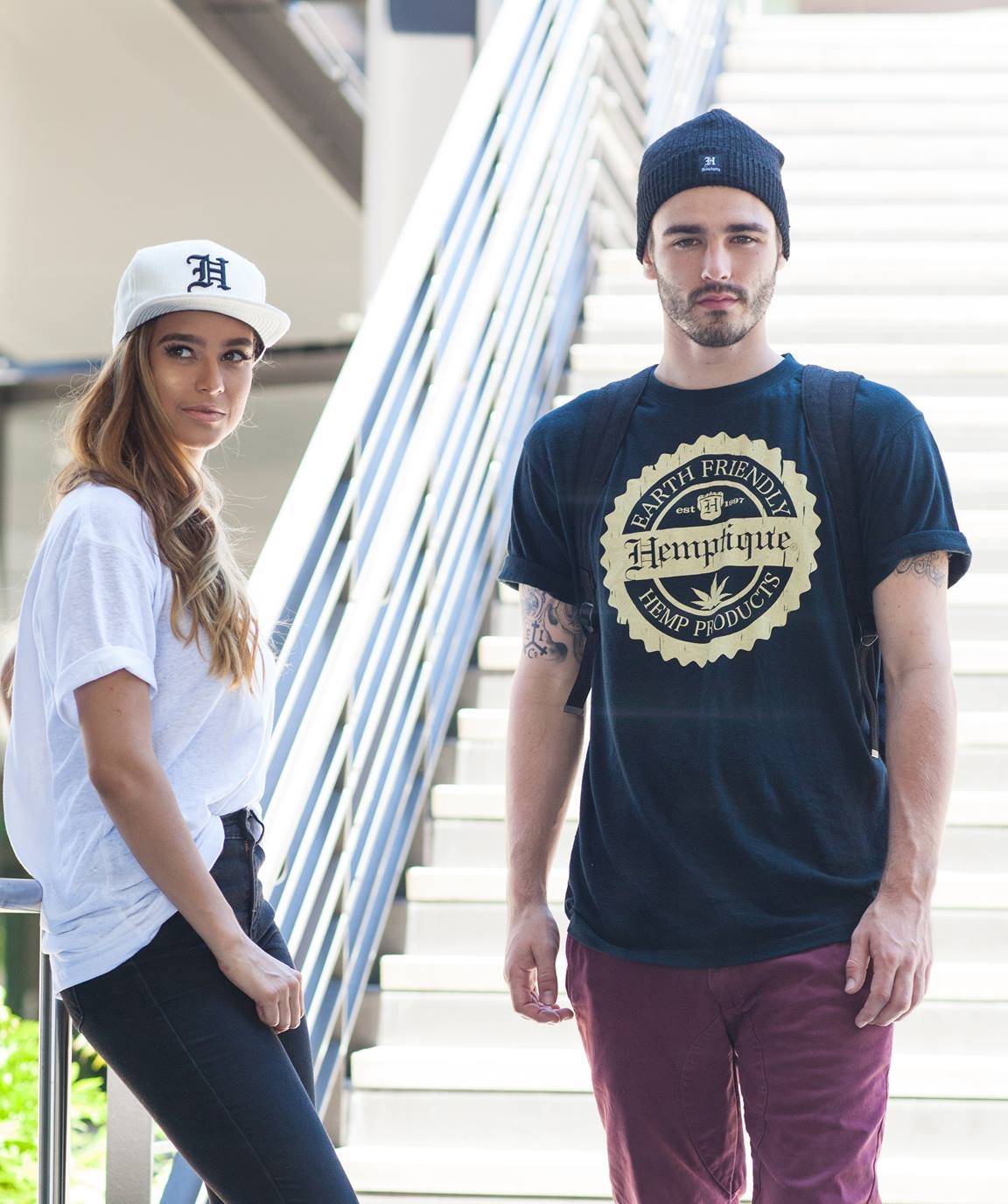 An
organic t-shirt
is another
foolproof sustainable present
you could give to practically anyone and for any occasion. Hemptique offers high-quality hemp crew neck and V-neck T-shirts made of 55% hemp and 45% organic cotton, with reinforced stitching. Available in all sizes, and several different natural colors, with and without the print. Remarkably soft and comfortable, this timeless piece of clothing is stronger than cotton, UV-resistant, antimicrobial and antimildew.
Printed T-shirts are manufactured using only water-based AZO-Free dye for planet-friendly color. Plain T-shirts are suitable for printing, making them a perfect promotional item to give for corporate Christmas parties or other holidays.
Ideal eco gift for: every person in your life.

Used for: biodegradable & natural unisex apparel.