SUSTAINABLE BACKPACKS GUIDE
Go Green on Your Adventures: How to Choose Eco-Friendly Backpack
Carry and care about our planet! It is time to join the sustainable revolution and switch to environmental-friendly backpacks.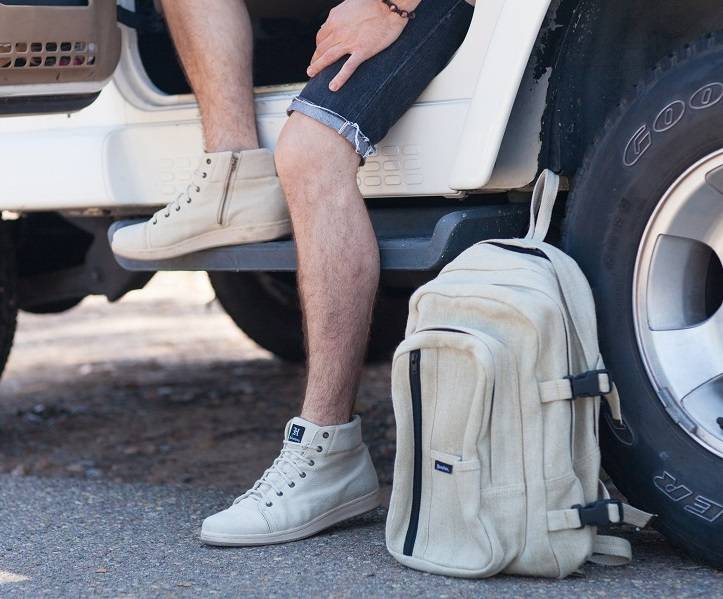 Developing and supplying premium-quality, sustainably grown, consumer products
Organically Grown and Ethically Sourced

hemp and other natural fiber products
We offer fast shipping
Your order out within 1-3 days
Visit our wholesale portal to register or login to your account
Whether you're a student, an entrepreneur, a camper, a hiker, or a busy mom, having the right backpack for your belongings is essential. To ensure you buy the one that satisfies all your needs, you must consider various features such as longevity, comfort, material, size, fit and style. When it comes to purchasing a sustainable backpack there is a wide range of environmentally friendly and stylish options. But, with so many different products on the market, how do you choose the right one?

We will help you decide by outlining the most important practical and eco-friendly features.

By the time you read our brief guide you will have a better understanding of what you need to think about before placing an order.
Continue reading to discover:
Types of sustainable materials
Tips on how to choose the right backpack
Benefits of using ethical materials
Benefits of using ethical materials
Washing and caring instructions
Advice on how to pack for green travel

Retail & Wholesale Eco-friendly Backpacks & Accessories: Partner with Hemptique
Welcome to Hemptique, a reputable US supplier of eco-friendly backpacks made of premium hemp canvas. Our backpacks stand out on the market by their strength and durability but also by their softness and comfort. They are made from 100% pure hemp canvas from Europe. Naturally resistant to abrasions and color fading, hemp canvas is hypoallergenic and antimicrobial. It also wears in, thus making our backpacks a perfect sustainable accessory. Quality material together with our timeless classic design appeal to a large pool of clientele. We support cruelty-free and ethical manufacturing.
For more information about hemp backpacks or to apply for a wholesale account, call 1-760-602-4864. ext. 403 and 405. Stay stylish and conscious with Hemptique!

Types of Eco-Friendly Backpack Materials

When shopping for an ethical backpack, you need to make sure it is made of quality and durable material that will last a long time. Enduring materials will save you money on top of reducing your carbon footprint in the long run.
Fortunately, you do not have to compromise durability, as earth-friendly fabrics are becoming more popular. When you select these materials, you become a part of positive change for the planet.
There are plenty of ethical materials to choose from:
Cotton and Organic Cotton,


Frumat (Apple Eco Leather)

Recycled materials (plastic bottles, sails, firehoses, umbrellas, inner tubes, etc.)
9 Essential Tips for Finding the Right Sustainable Backpack
With a wide selection on the market, it can be challenging to find the perfect earth-friendly backpack. You must consider materials, size, type, and design to make sure it meets all your needs. You want to look for a practical and multifunctional knapsack which can carry all your essentials, whether it's books, laptop, lunch, clothing, or gym gear.
Think of when you will be using it: everyday use, traveling, school, shopping, gym.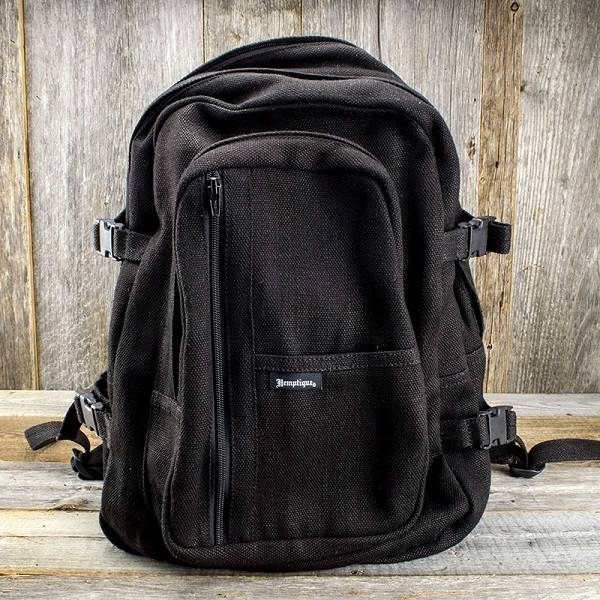 Check materials such as hemp, organic cotton, recycled plastic, cruelty-free leather alternatives.

Make sure the knapsack's capacity matches your requirements. Assess the number and size of available compartments to ensure your belongings will be securely kept inside with minimal friction and damage risks.

Make sure its suitable for your body size, so that the weight is spread thus reducing the risk of injuries.
For ergonomic comfort, select a backpack with adjustable straps and a supportive back panel.

If you opt for a timeless classic design, it will reduce the need for frequent replacement and thus promote a responsible future.

6. Internal laptop compartment
As an added feature, you may want to think about purchasing a backpack with a separate padded laptop sleeve. This way you will easily and securely carry your equipment with you.

Don't forget to look for good quality zippers. They must open and close easily. You want to avoid zippers failing, causing you unnecessary inconveniences.
8. Warranty or Repairability

Repairability is based on the idea that eco-friendly products should be made and constructed in such a way that they can be easily repaired if something goes wrong rather than being thrown away and replaced with a new one.
9. Certifications and Manufacturer Reputation
Look for manufacturers that are well-known for their sustainability efforts and have certificates like Global Organic Textile Standard (GOTS) to support their claims. Other certifications can be Fair Trade, Bluesign and many others, which depend on state certification agencies.
Why Hemp is a Great Material for Backpacks?
Hemp is famous for its exceptional strength and durability. If you buy a hemp backpack you can rest assured, it will withstand heavy loads and rough handling. It will last longer compared to other materials.

Hemp is very breathable and allows air circulation inside the bag's compartments. It will prevent odors and keep the contents of your bag fresh and dry.

Mold and mildew resistance
Did you know that hemp has natural antimicrobial features and is resistant to mold and mildew growth? Accessories made from industrial hemp are a perfect choice for any damp or outdoor environments.

Hemp canvas is soft, and gentle on your skin. Even on prolonged journeys it will stay comfortable and minimize skin friction and chafing.
If you have sensitive skin, prone to redness and itching, do not worry, as it does not irritate the skin. It is extremely sanitary due to its antibacterial and antifungal characteristics.
As it can naturally decompose, a hemp backpack leaves minimal waste.
Hemp production process requires minimal water, without the use of any pesticides. By using a hemp knapsack, you contribute to saving the planet while enjoying a durable and comfortable accessory.

This is a fantastic feature. The more you wear your backpack the softer and more comfortable it becomes.

With its natural UV-protective features you can safely carry your knapsack even in the brightest Sun without worrying about color fading. Remember to wear sunscreen, though.
Hemp is not prone to abrasions and holds its shape better, due to its fibers' strength.

If you are looking for extremely durable material that is also carbon-neutral,
hemp is a great option
. It is 4 times stronger than cotton and it does not stretch easily, which makes it a perfect canvas for backpacks.
Take a look at this multifunctional and spacious 100%
hemp canvas backpack
with padded laptop sleeve and padded shoulder straps.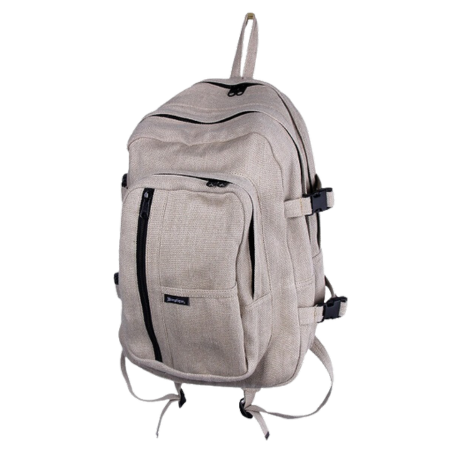 Embracing the Benefits of Ethical Backpacks
Your decision to use plastic-free accessory is not only environmentally conscious but also a chance to discover a wide range of other benefits that go beyond sustainability.
By opting for eco-friendly accessories, you contribute to greener future, but you also get to enjoy these advantages:

Durability and longevity: Ethical backpacks are often made from quality materials such as organic cotton, hemp, or recycled materials. These types of materials are quite durable, which means that your bag will withstand the test of time and last you years.


Enhanced comfort: Earth-friendly design is all about comfort. Features like adjustable straps, ergonomic characteristics, and breathable fabrics, allow you to carry your possessions easily and comfortably.


Supporting ethical production practices: By supporting earth-friendly brands you support ethical sourcing, transparent manufacturing, and fair trade. These companies also tend to prioritize worker welfare.


Expressing your style: A variety of designs and styles enables you to showcase your personal style while staying ethical. If you want to further reduce carbon footprint, go for classic and minimalist style to reduce the need for frequent replacements.


Green impact: When you opt for sustainable options, you are taking a step forward towards a more conscious and responsible future. You are making a sound choice of reducing waste, conserving natural resources, and reducing carbon footprint.
Caring for Your Sustainable Backpack – Extending Its Lifespan
To keep your backpack in excellent condition, you must take proper care of it. Taking proper care will retain its functionality and serve you for a long time.
Here are some key caring tips:
Regular cleaning - Always follow manufacturer's instructions for cleaning. Usually, it will be sufficient to spot clean with mild detergent and a soft cloth. Avoid using harsh chemicals and machine washing unless otherwise specified.
Air drying - After cleaning, make sure to air dry naturally in a well-ventilated area. Avoid using a dryer or exposure to direct sunlight, as this may cause damage or color fading. Note: Hemp is UV resistant, which means it is not prone to fading.
Storage – You should store your bag in a cool, dry place when it is not in use. Ensure it is completely dry before storing to prevent unpleasant odors or potential damage. Storage place should not be damp or humid, as this increases the risk of mold and mildew growth. Note: hemp is naturally resistant to mold and mildew.

Eco-friendly Travel Essentials to Put on Your Packing List:
While it is exciting to travel and experience new places, traveling can take a huge toll on the environment. People today are becoming more and more conscious of how traveling choices can influence the rest of the world. Luckily, there are earth-friendly choices you can make before you buy your ticket or make a reservation.
You can start going green by packing sustainable travel products:
1. Reusable water bottle
Probably the best and easiest way to significantly reduce your carbon footprint and eliminate waste is to bring a reusable water bottle. You can even find bottles with water filters in today's market.

2. Bamboo utensils
Pack a set of reusable utensils made from natural materials. Bamboo is a great choice as it is not only environmentally friendly, but also affordable.


3. Antibacterial earth-friendly clothing

Natural environmental-friendly materials are a great option for travelling as they are antibacterial on top of being soft and comfortable. They stay fresh longer, which is convenient especially if you are packing light. Look for materials such as organic cotton,
hemp t-shirts
, linen, bamboo, etc.
4. Solid toiletries

Bar shampoo, soap, or moisturizer are easy to use and carry around. There are even zero-waste no-packaging products for the most conscious travelers out there.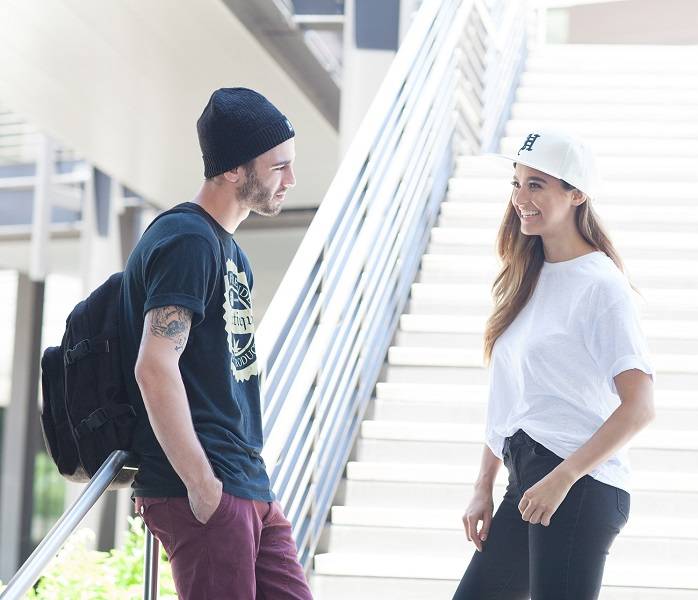 Green Style for Better Life
Whether you are a student, a hiker, an active mother, or an outdoor adventurer, a reliable and durable backpack is a popular choice for just about anyone. It helps you stay organized, it's practical and multifunctional. When you use environmentally safe backpacks you are playing a part in creating a better and more sustainable future. You help reduce waste by going for knapsacks made from materials such as organic cotton, hemp, or recycled plastic. Equally important, you are getting a practical and stylish accessory that is gentle on your skin that will last you for years to come.

MORE AWESOME ECO-FRIENDLY TUTORIALS