Stylish Hemp
Outfits for 2023

Here are 7 picks for sustainable
hemp wardrobe essentials for
a chic and eco-friendly look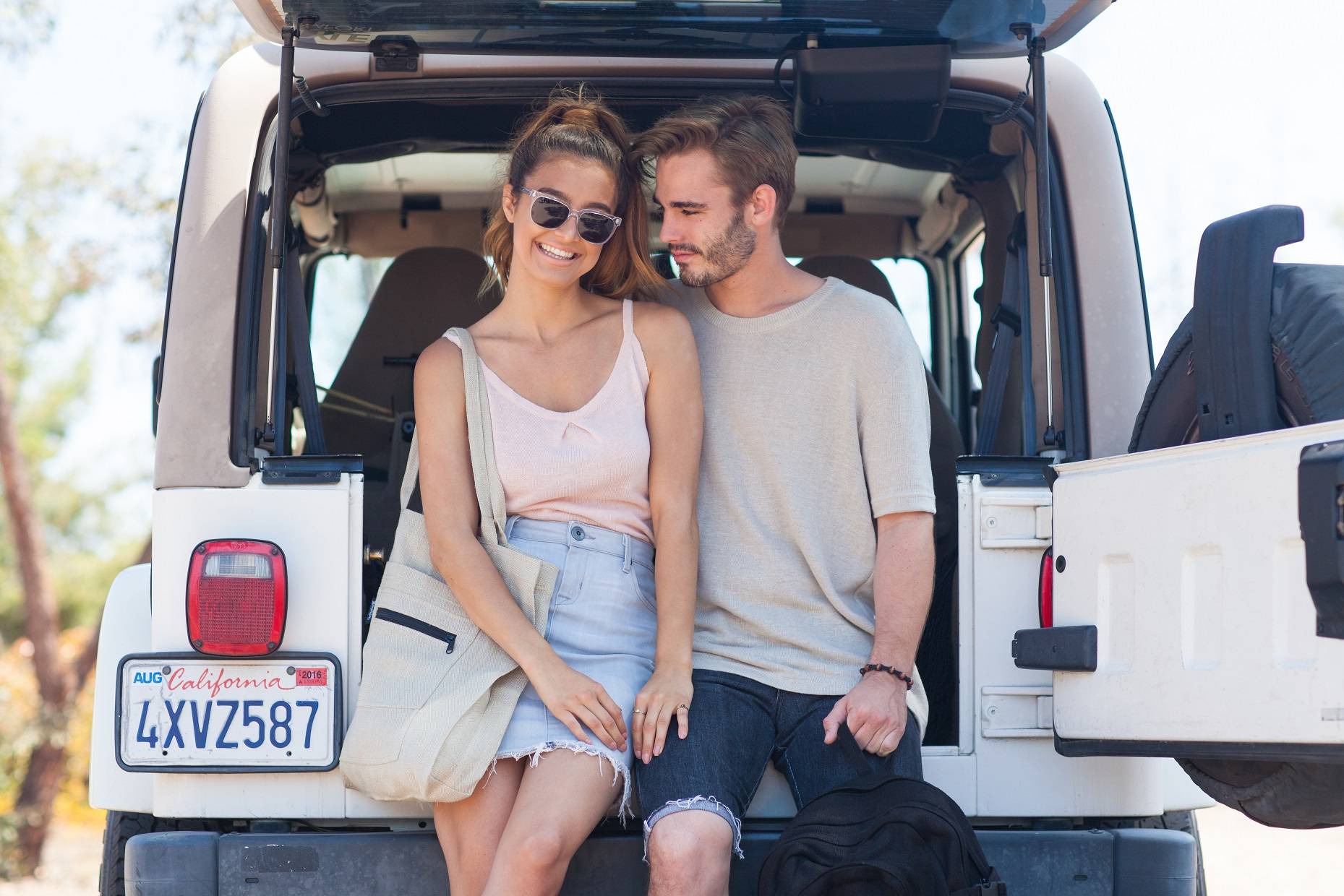 Developing and supplying premium-quality, sustainably grown, consumer products
Organically Grown and Ethically Sourced

hemp and other natural fiber products
We offer fast shipping
Your order out within 1-3 days
Visit our wholesale portal to register or login to your account
With a 'modern renaissance' of the hemp textile on the horizon, it is not surprising that hemp clothing has emerged in popularity. When checking hemp fashion trends, start with learning why hemp is an excellent choice for clothes. There are actually tons of benefits of hemp clothes compared to cotton and polyester. Hemp, contrasted with traditional cotton, has a lot less impact on the environment. It requires less water usage, and no pesticides and herbicides are needed. Hemp grows very fast and reaches maturity in around a hundred days. Also, it produces more fiber per square acre than any other plant.
As for the hemp textile, it lasts longer than cotton. It also has high tensile strength – more precisely, three to eight times the tensile strength of cotton. It is a very breathable material; it actually dries fast and releases perspiration quickly. It has natural antimicrobial properties and is resistant to mold and mildew. And most importantly, hemp items will stand the test of time – the more you wash them, the softer they get!
This article will present you with hemp wardrobe staples you must have if you want to go into sustainable and eco-friendly clothing. Shopping for hemp clothing will be good not only for you but also for the planet. Fill your closet with greener alternatives.
Hemp is one of the strongest natural fibers. Fabrics and textiles
made from hemp are durable, strong, and long-lasting

Clothing made from hemp fabrics are breathable. The porous
texture of the hemp plant allow air to circulate freely and the
absorbency of the fiber wicks moisture away from your skin.

Clothing made from hemp also provides an insulating layer that
keeps you warm in winter and cool in summer.

Hemp is naturally mildew resistant and hinders the growth of
bacteria. As a result, hemp clothes will have less odor when you
sweat.

Clothing made from hemp soften with every wash. That means
the more you wear and wash your hemp clothing, the softer it
gets.

Hemp fabric is UV resistant. It protects your body from the
harmful rays of the sun. Hemp fabric is highly suitable for
outdoor apparel. Hemp clothes are also resistant to fading and
disintegration from sunlight as other natural fibers.

Hemp is a naturally grown and sustainable plant. Hemp will not
contribute to the global waste crisis due to its biodegradability.
Save the planet, buy hemp!
Hemp Clothing Trends in 2023
Trends tend to change fast, but these hemp pieces are style staples that can dwell in your closet permanently. From wardrobe staples to accessories,
these hemp pieces can be easily mixed and matched with other trendy elements to maintain your style while introducing more sustainability to your outfit.
Hemp T-shirts can be a great game-changer to your summer wardrobe. Hemp fabric is breathable and allows more air to pass through the material, so it dries quickly. It is more porous than cotton, allowing your skin to breathe better. Your hemp t-shirt will outlast its cotton counterpart by many years. Its lustrous qualities are enhanced by washing, so it becomes finer and more luxurious with use. Your tee will also retain its sleek shine every time it is washed due to its soil-release properties. You will also notice that your favorite hemp tee holds its shape and stretch less than other natural fibers, including cotton.

T-shirt has a natural resistance to mold, mildew, and rotting, so you will enjoy your favorite piece for a long time. What is more, it has high resistance to UV light - apart from protecting your skin, it will not fade or disintegrate from sunlight. When your tee's life is definitively over, it will disintegrate and biodegrade.

Hemp-made t-shirts can be combined in various ways – paired with shorts or leggings for multiple sports activities, with a blazer for a casual look, or tucked into high-waist pants for a more elegant look.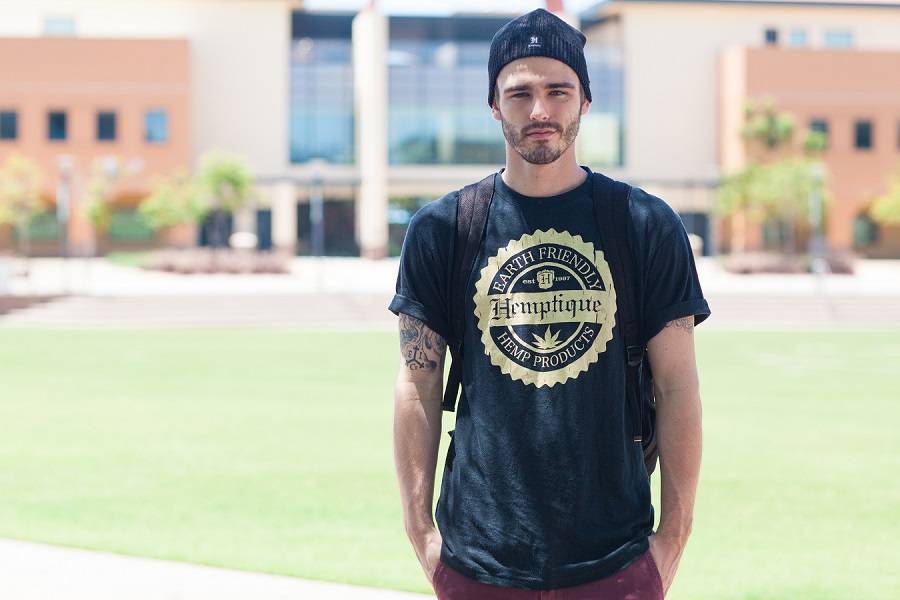 A hooded
hemp sweater
is super cozy, breathable, and great for layering. Perfect for the chilly seasons, you can wrap yourself up tight, cuddle up to a freshly chopped fire with a glass of wine, and forget about the weather outside. It is soft on the skin and becomes softer with each wear. You only need to make sure you wash it in cold water, and air dry it to prevent shrinkage.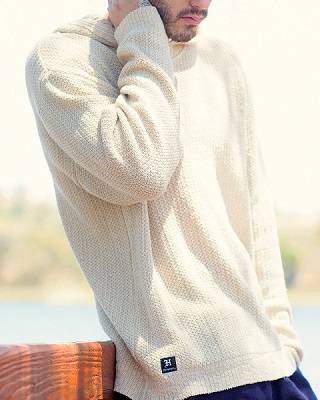 For even more eco-consciousness, you should try
hemp shoes
. They are made like any other shoes, but instead of leather, cotton, and polyester, they are made of hemp fibers. The concept of hemp shoes is no surprise as we are still discovering the various benefits of the hemp plant.
As a phenomenal choice for making shoes, it has minimal or no negative impact on the ecosystem. It is stronger and more durable than leather. Hemp upper will soften with each wear, so the material your feet will definitely love. Hemp shoes are also cruelty-free and vegan, so animals no longer have to lose their lives for human fashion.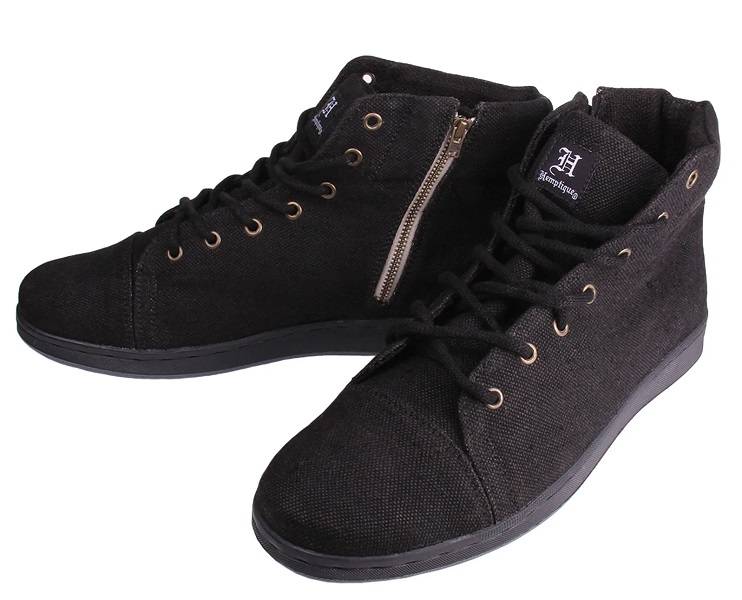 If you want to activate change, gearing towards sustainability is the ideal first step. Getting safe organic products for you and the planet can make a statement. The
hemp belt
is a prime example of functionality and a natural raw beauty combination. It is also well-known for its durability, so it will keep you secure for a very long time. Hemp is a natural odor-fighting and antimicrobial material, so you do not need to fear nasty bacteria lurking in the sweaty, unwashed belt.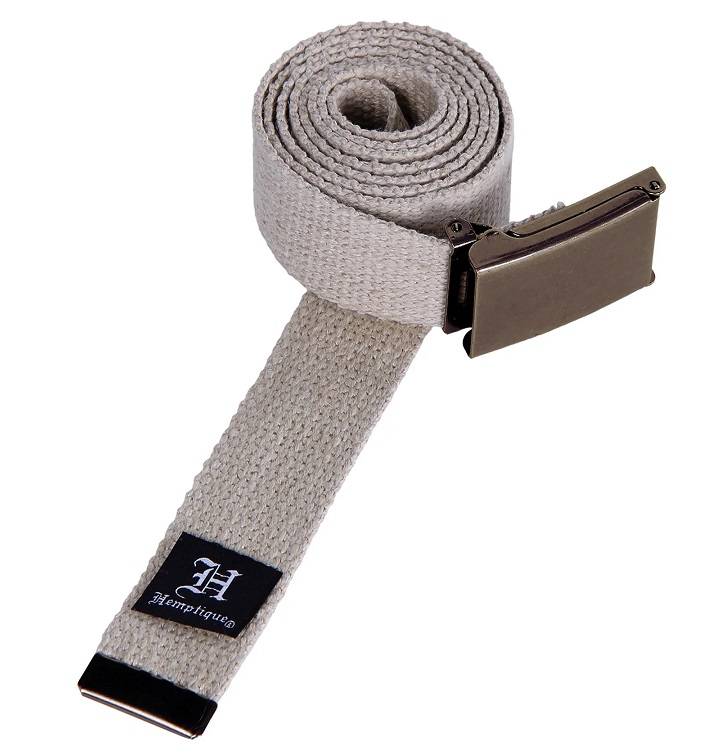 Hemp is a great fabric for
backpacks
, laptops, tablets, totes, messengers, and toiletry bags. It is a very strong and resilient fiber, which is an important feature for the item you are going to use on a daily or weekly basis. They are especially convenient for commuters who use bikes. Along with eco-friendly properties, backpacks have the same functionality as their cotton or poly counterparts. With a dedicated place for a laptop, and so many compartments and small pockets, hemp backpacks are good for daily business use.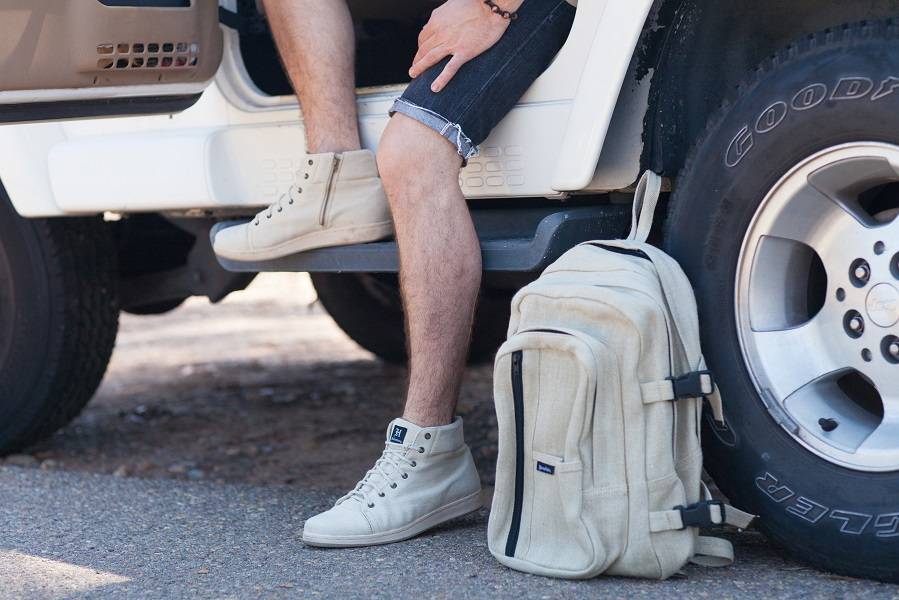 Hemp beanies will keep your noggin and ears warm on chilly and windy days. Besides functionality, you can build a simple style for everyday streetwear with a slouchy beanie. Pair it with your favorite outfit and go out hiking, snowboarding, camping, or fishing.
Hemp beanies
are hypoallergenic and have a non-itchy texture, so they are perfect for magnifying your style and completing your hemp outfit on a daily basis. They are skin-friendly and offer exceptional breathability. As an ultimate seasonal yarn, hemp will keep you warm in winter and cool in summer – it will also repel 90% of UV rays.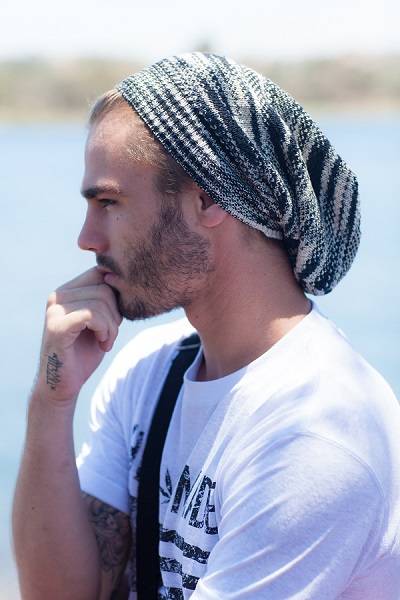 As another must-have hemp accessory, a
trucker mesh hat
can add a simple and casual style to your casual outfit. It can also be a unique way to maintain an incredibly fashionable look. Being very practical, they have a wide range of applications ranging from hiking to driving. Hemp is naturally resistant to UV light, so your favorite hemp hat will retain its color for years. It is also highly breathable, so it will not hold on to odors. It will not only protect you from UV rays but will readily absorb sweat too. Hemp trucker hat will surely outlast any cotton or synthetic hat. You can wear it all summer long, front-facing or backward.