Hemptique at Creativation 2023 Trade Show

Read about Hemptique participation at this year's event organized by the International Art Materials Association (NAMTA).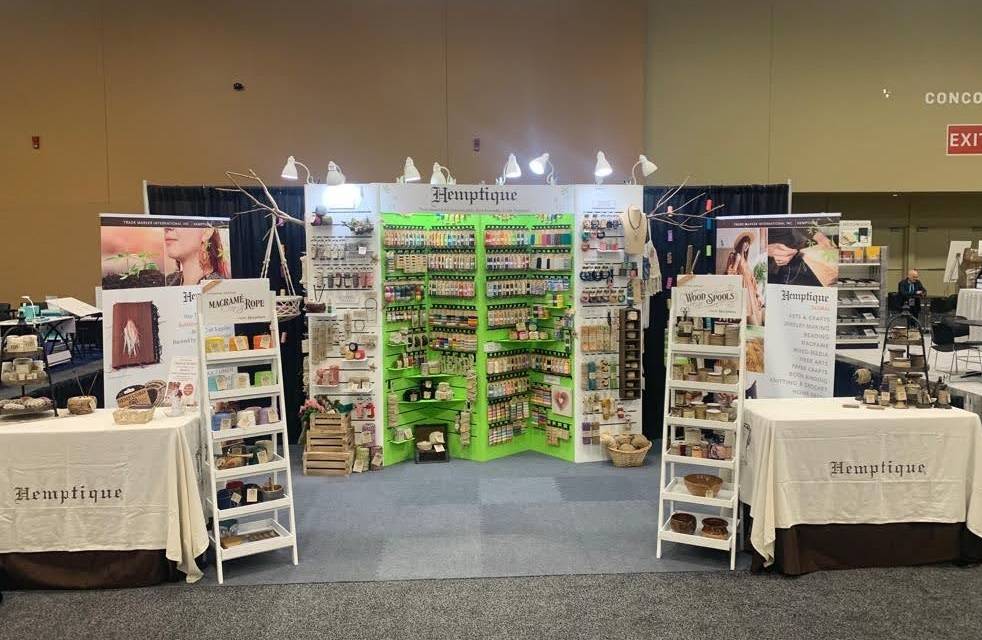 Developing and supplying premium-quality, sustainably grown, consumer products
Organically Grown and Ethically Sourced

hemp and other natural fiber products
We offer fast shipping
Your order out within 1-3 days
Visit our wholesale portal to register or login to your account
Creativation by NMATA is an annual event organized by the International Art Materials Association (NAMTA) that brings together manufacturers, suppliers, and retailers from the art materials industry. The trade show features a wide range of products related to art and creativity, including cords, ropes, paints, brushes, canvas, paper, drawing materials, and much more. The event allows attendees to learn about new products and trends, attend workshops and connect with industry experts. NAMTA Trade Show is considered one of the most important events in the craft and hobby industry and is followed by people worldwide.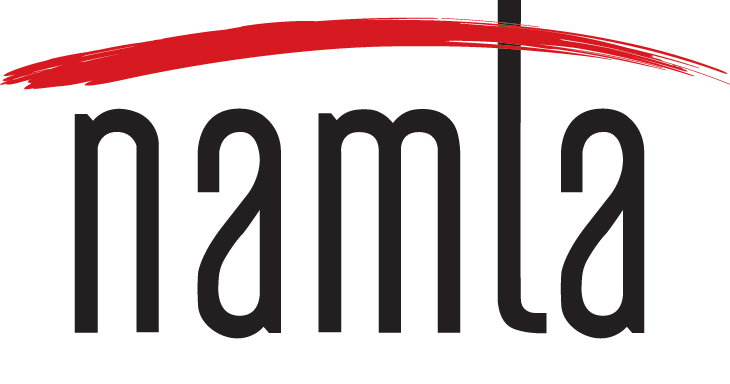 Hemptique Products for Craft & Hobby Industry

Hemptique, a leading supplier of hemp cord, rope, twine, yarn, craft and macrame supplies, recently participated in the
2023 NAMTA Trade Show
. The event brought together manufacturers and retailers, mostly from the USA and many craft industries, to showcase their products.
Like last year, we showed a full range of eco-friendly and sustainable hemp, cotton, jute, premium leather and bamboo products, including cords, yarn, ropes, webbing and other craft supplies. Our products received great interest from attendees, who were impressed by their durability, strength, and unique texture.
Hemptique's participation at the show provided an excellent opportunity to connect with other professionals in the industry, learn about new products and trends, and showcase our commitment to sustainability and eco-friendliness. The event also strengthened our relationships with existing customers and forged new partnerships with potential clients.
Overall, Hemptique's participation at the 2023 show was a resounding success, and the company looks forward to participating in future events.
We posted many images and videos on our social media platforms, showcasing booth and product offerings.

Check out
our YouTube channel
showcasing participation in the trade show, which included booth, products and interactions with attendees. Videos also glimpse the event's atmosphere, with shots of other exhibitors and attendees.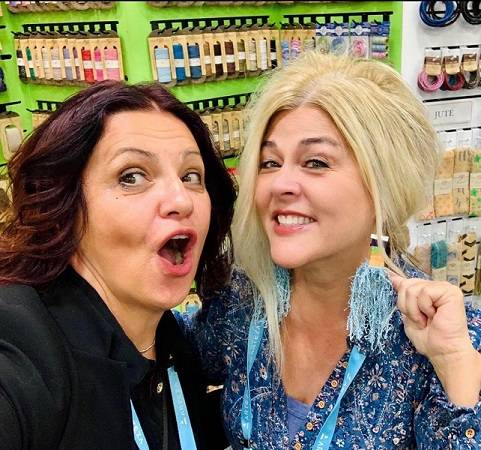 "Very nice seeing Julianna C. Avelar! Your Jewel Loom creates magic with our jewel-maker hemp twine. We love having you as our Artis customer! Artisan crafters are flocking our way to discover the endless use of Hemp cords and Various Jewel looms. The possibilities are endless. Featured here, Julianna designed an earring with our variegated neon hemp cord. We can loom all types of accessories and jewelry. Amazing possibilities!"
"Nice to see you at Namta! Pictured here with John Hernandez & Rosanne Schmidt @healvets. Some of the rewarding part of our job is supporting and partnering with wonderful organizations such as Help Heal the Veterans. Supporting and giving back to organizations that have an enormous purpose is priceless."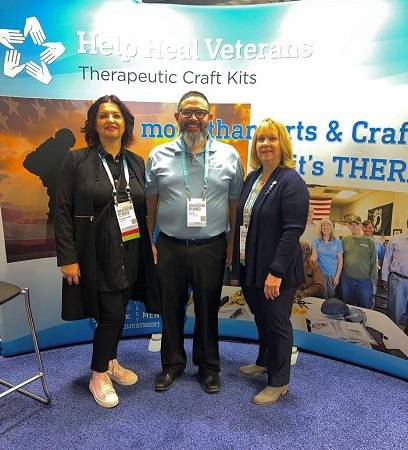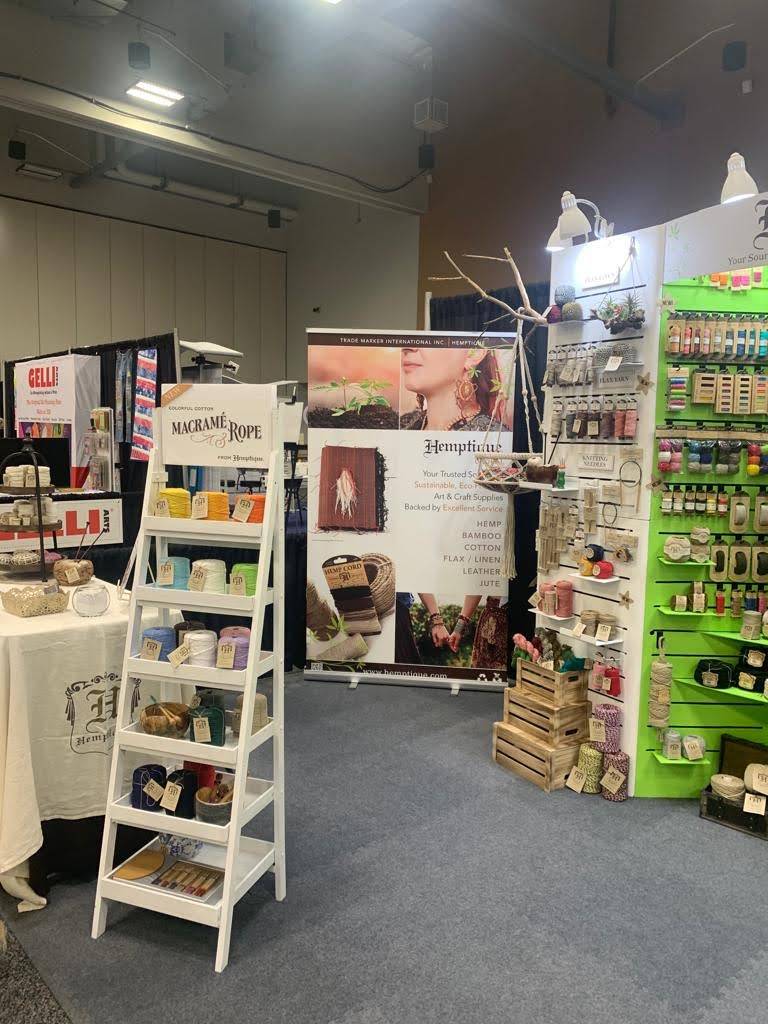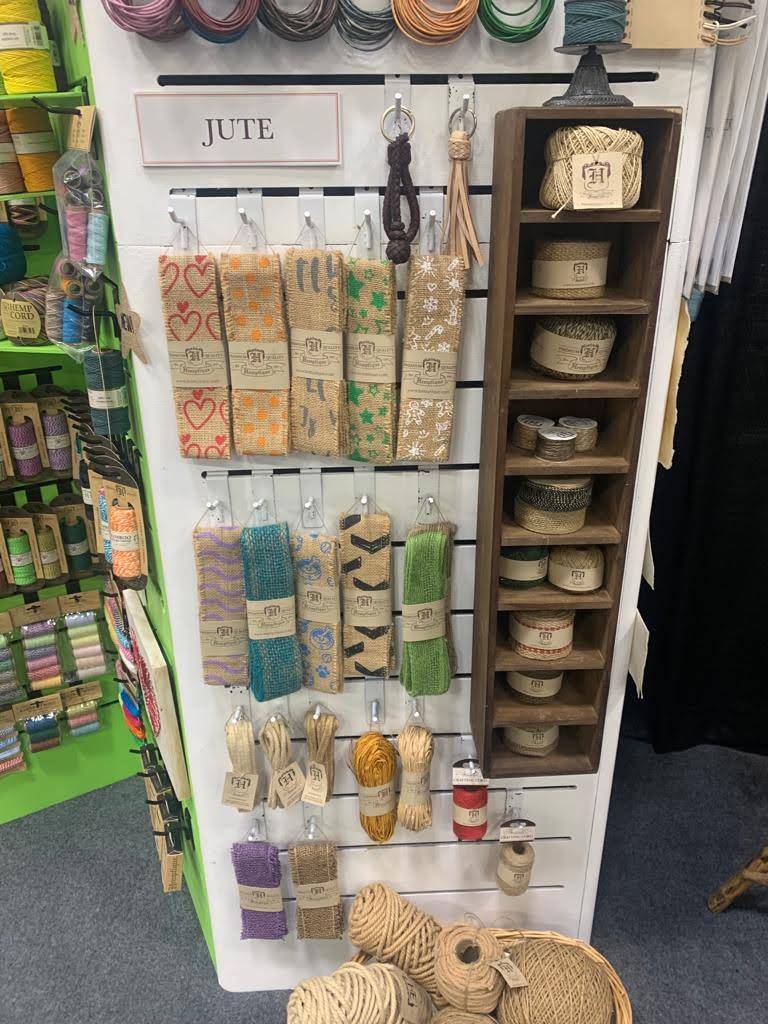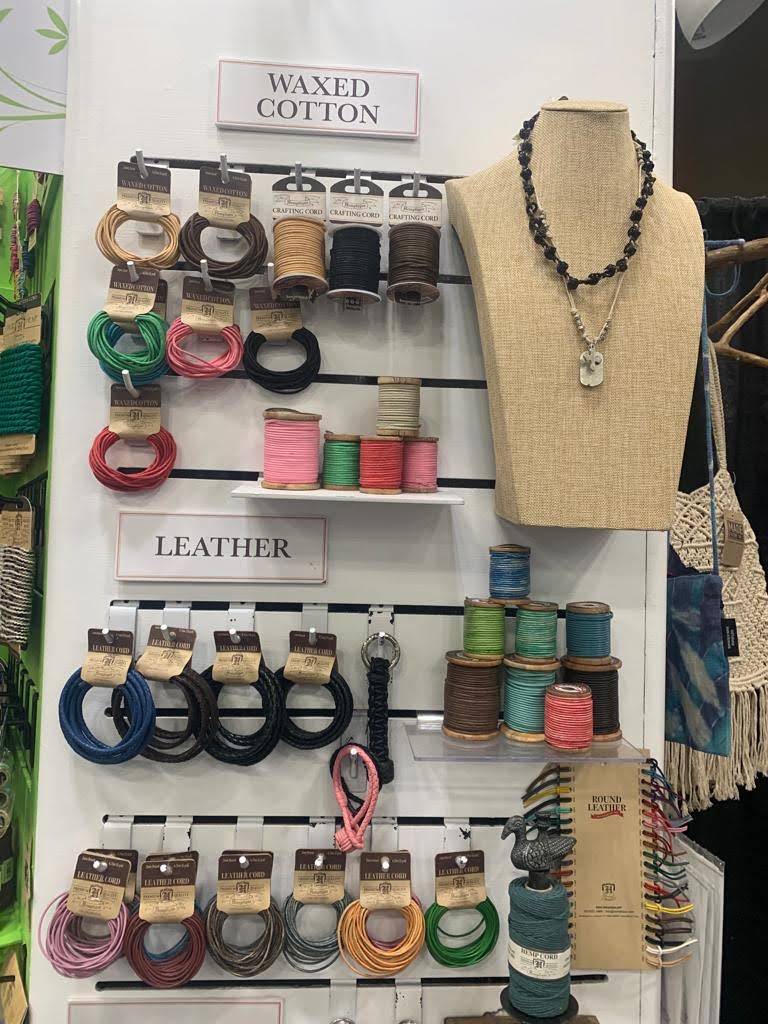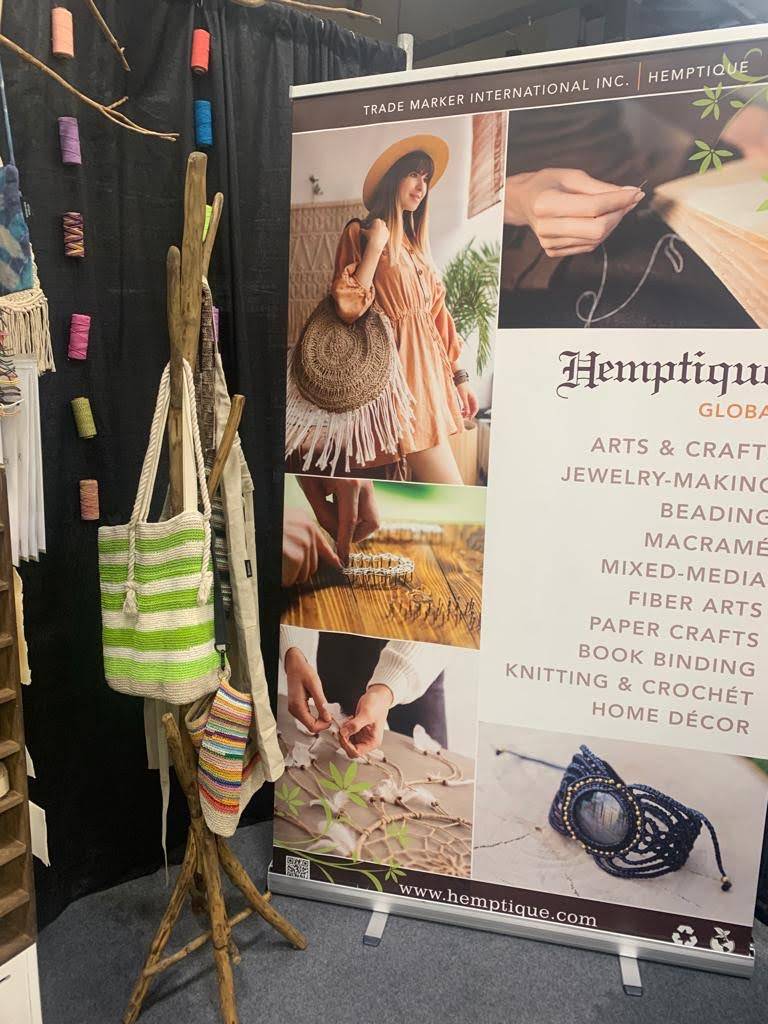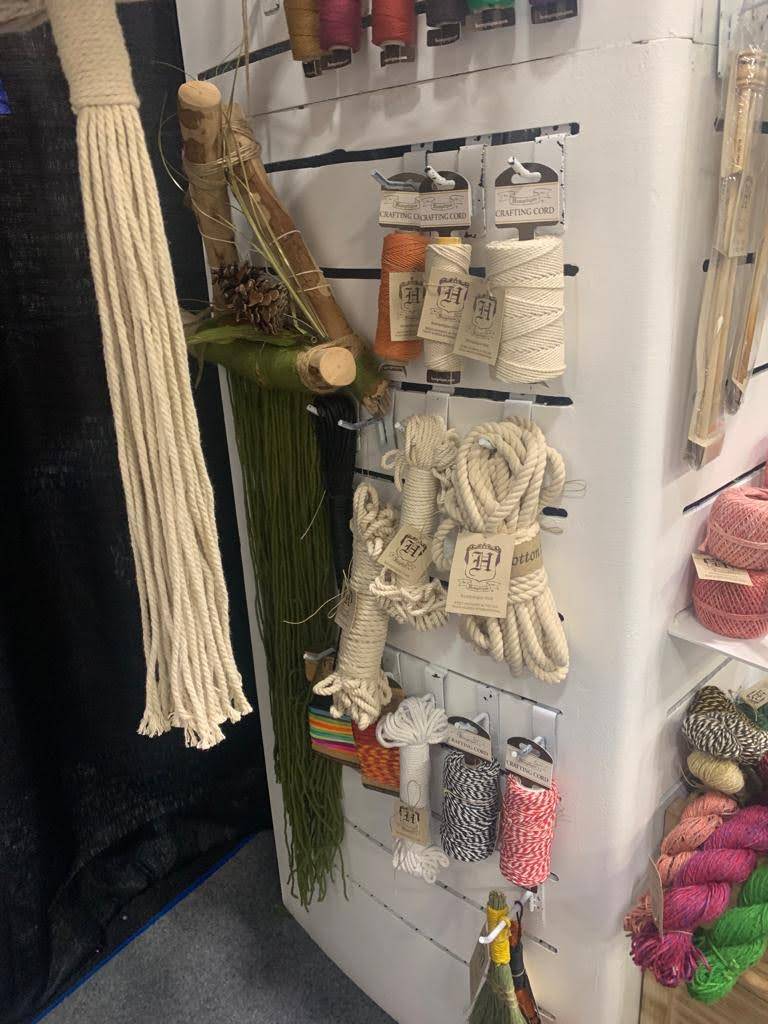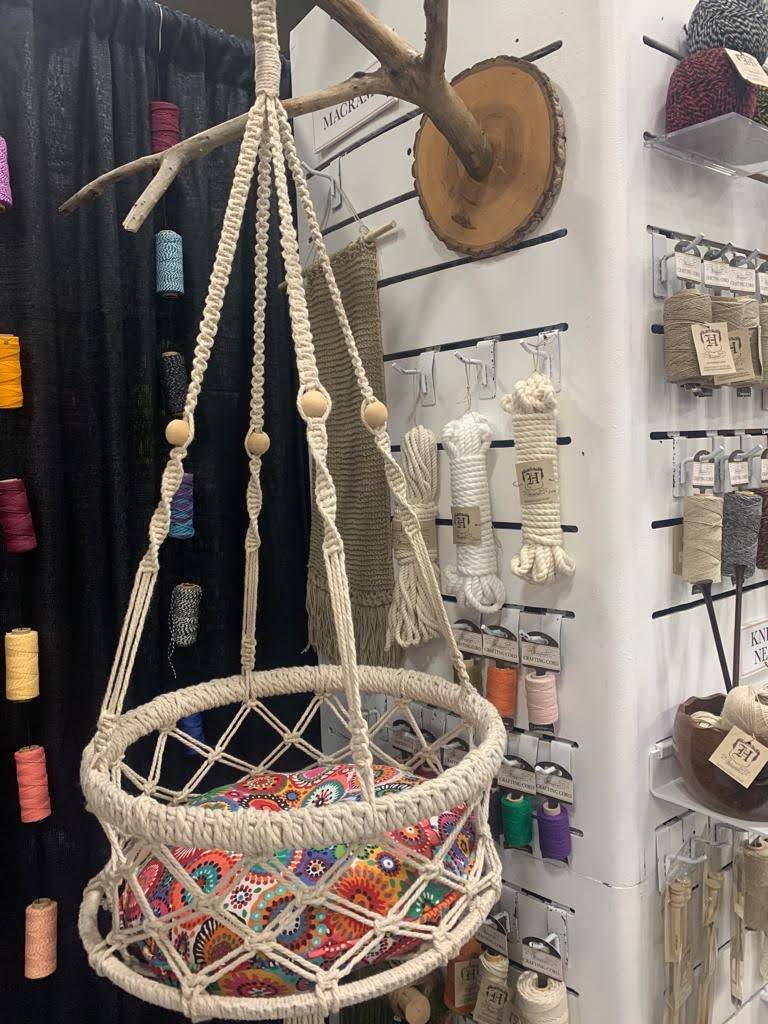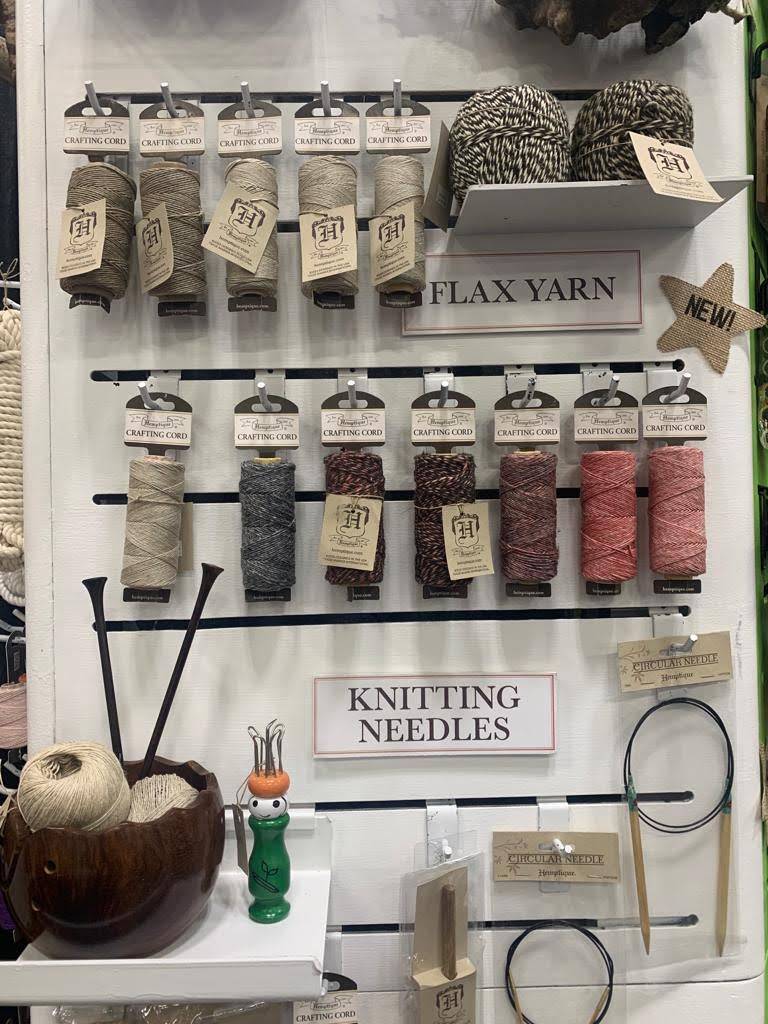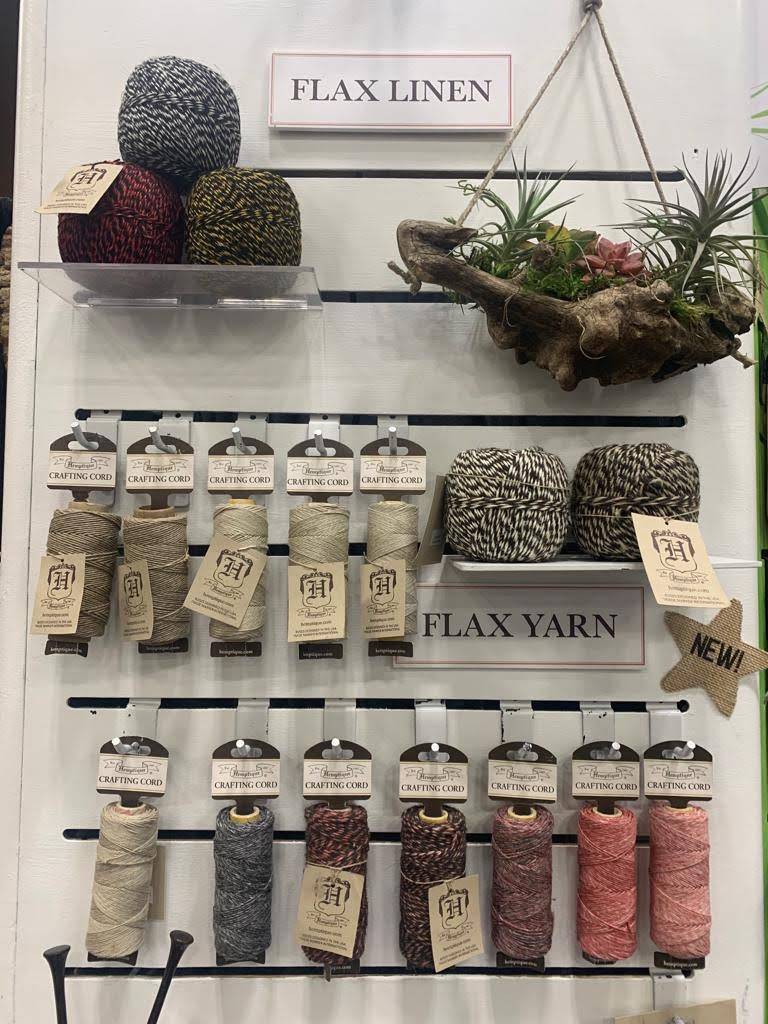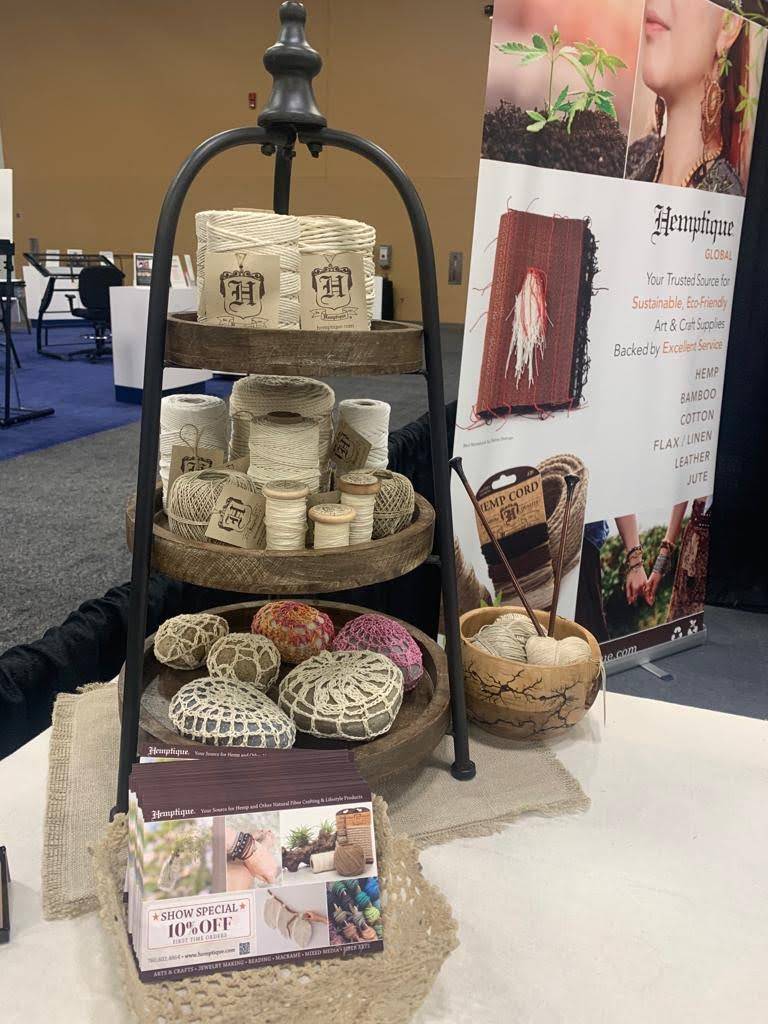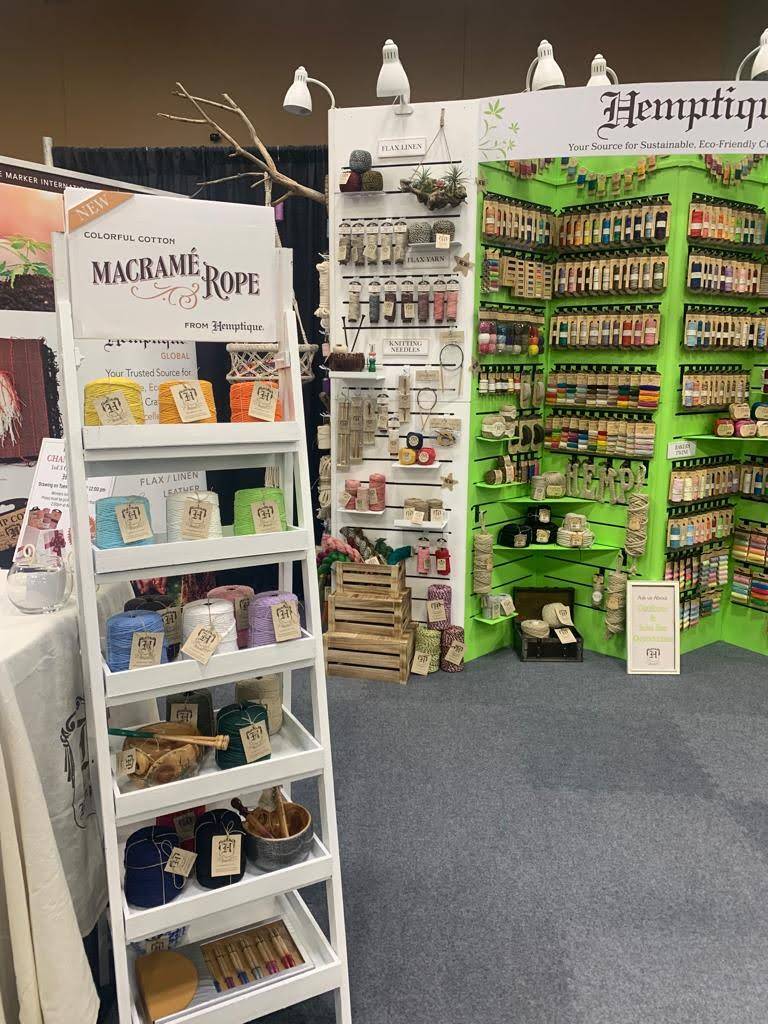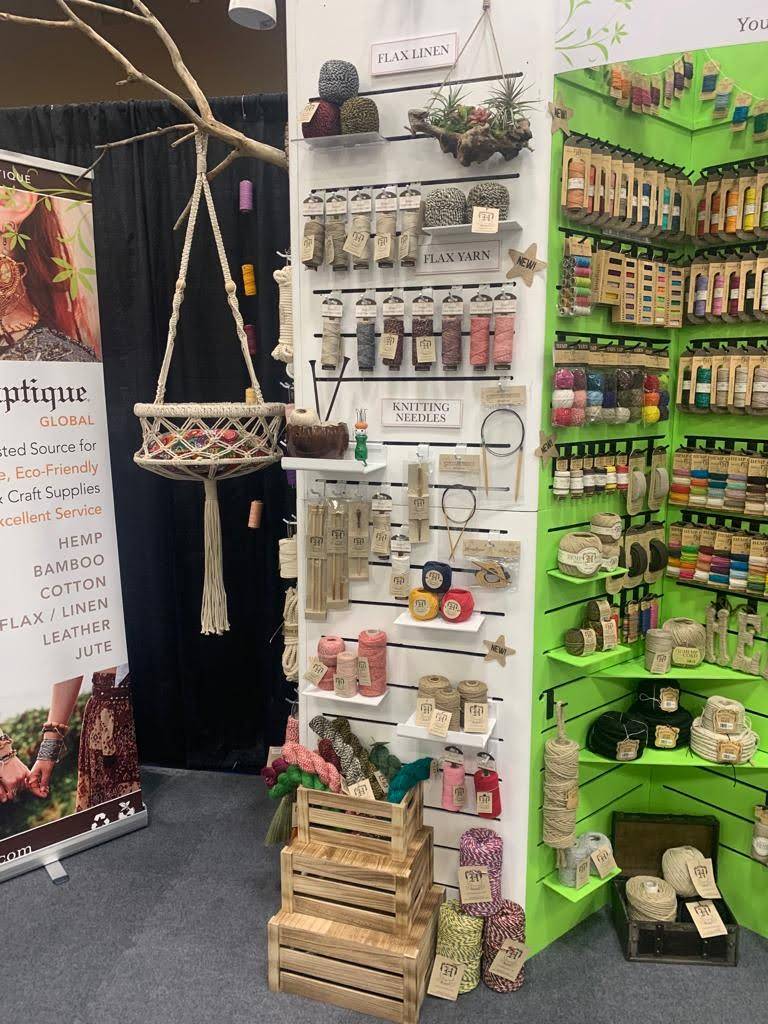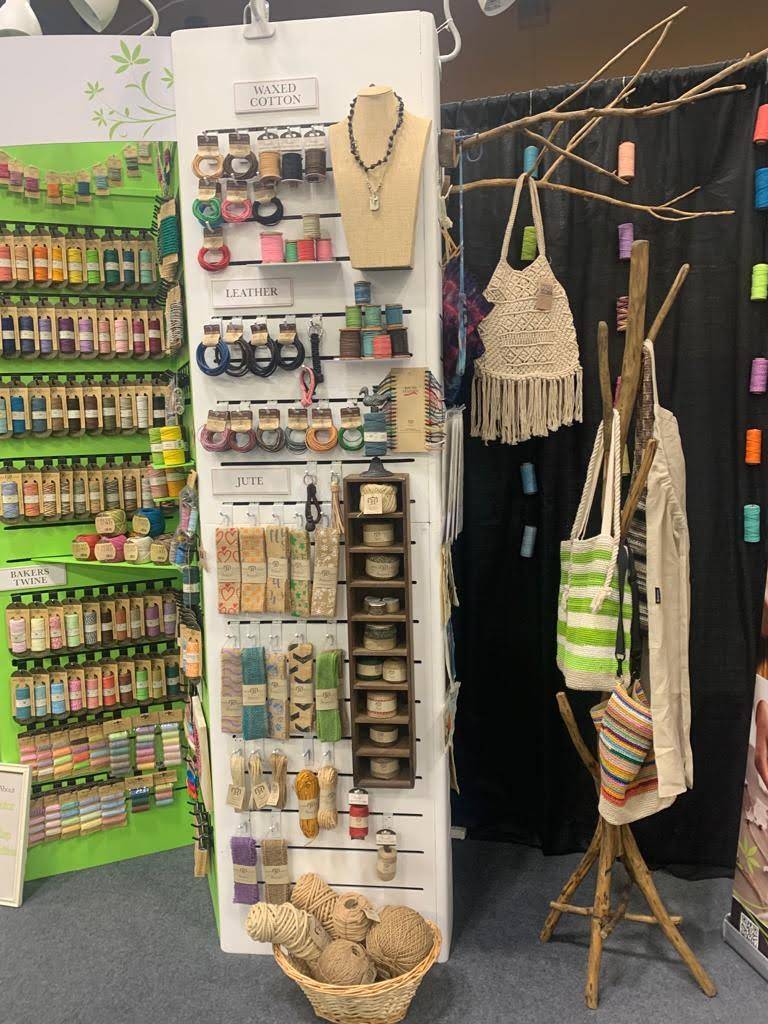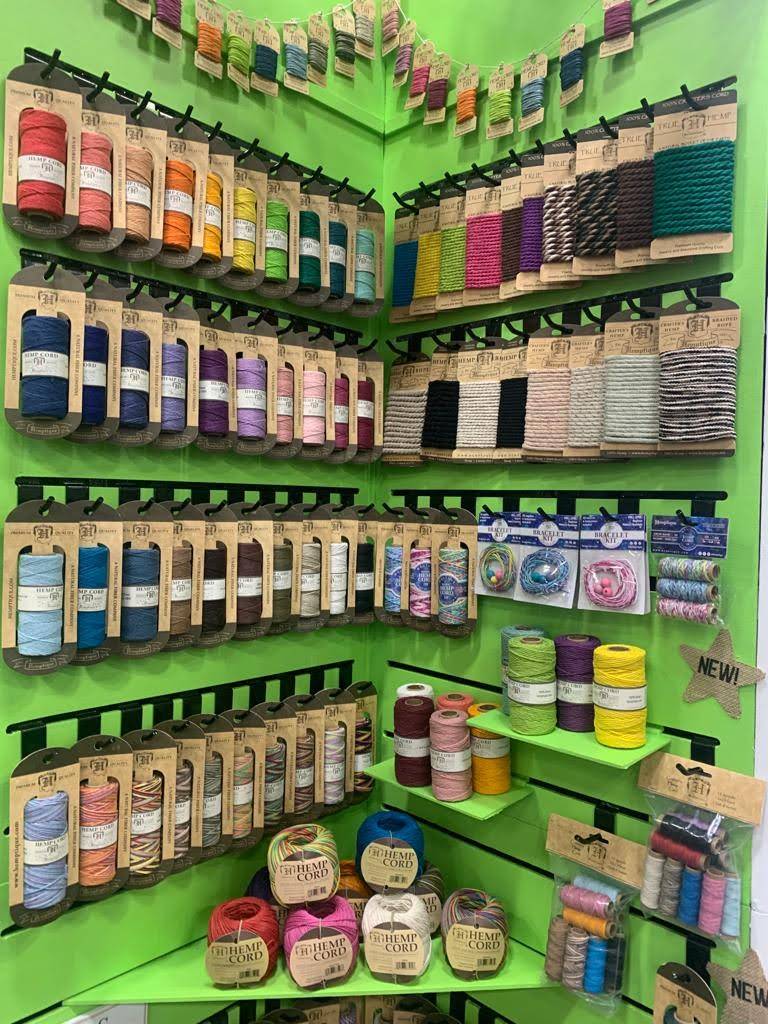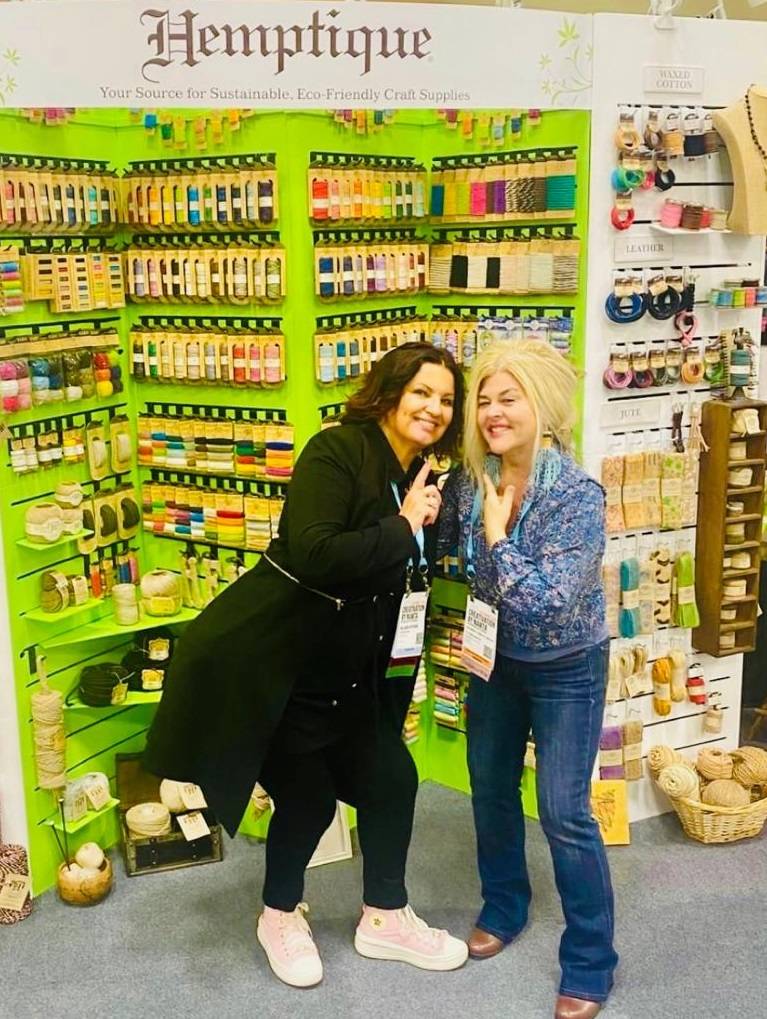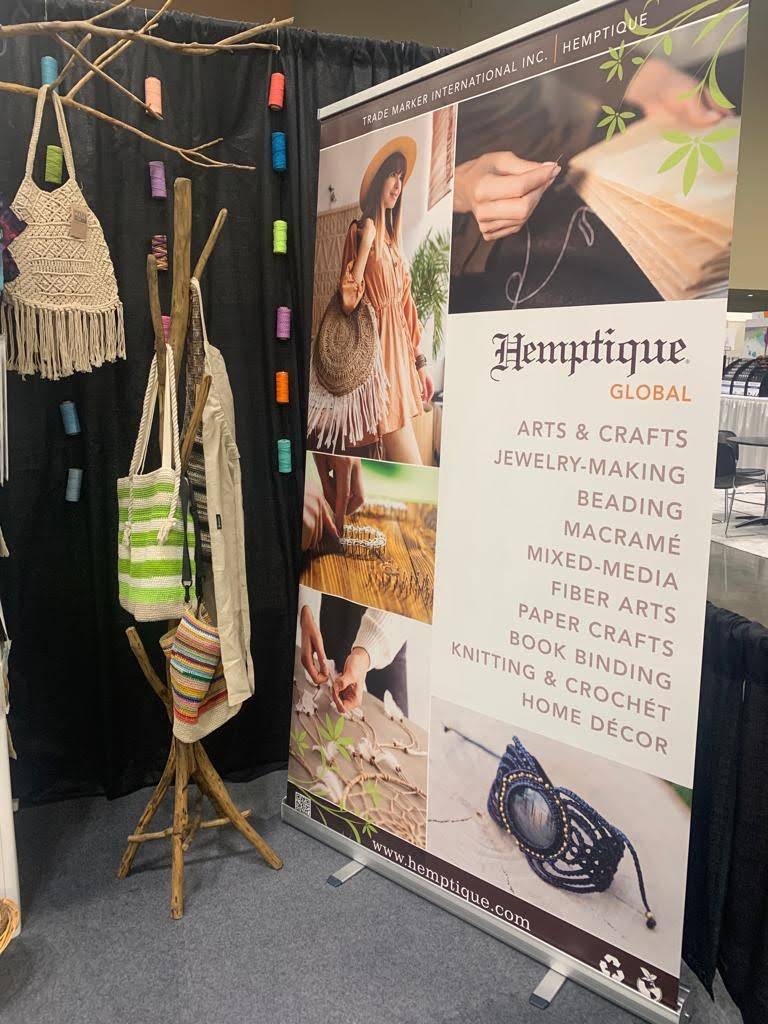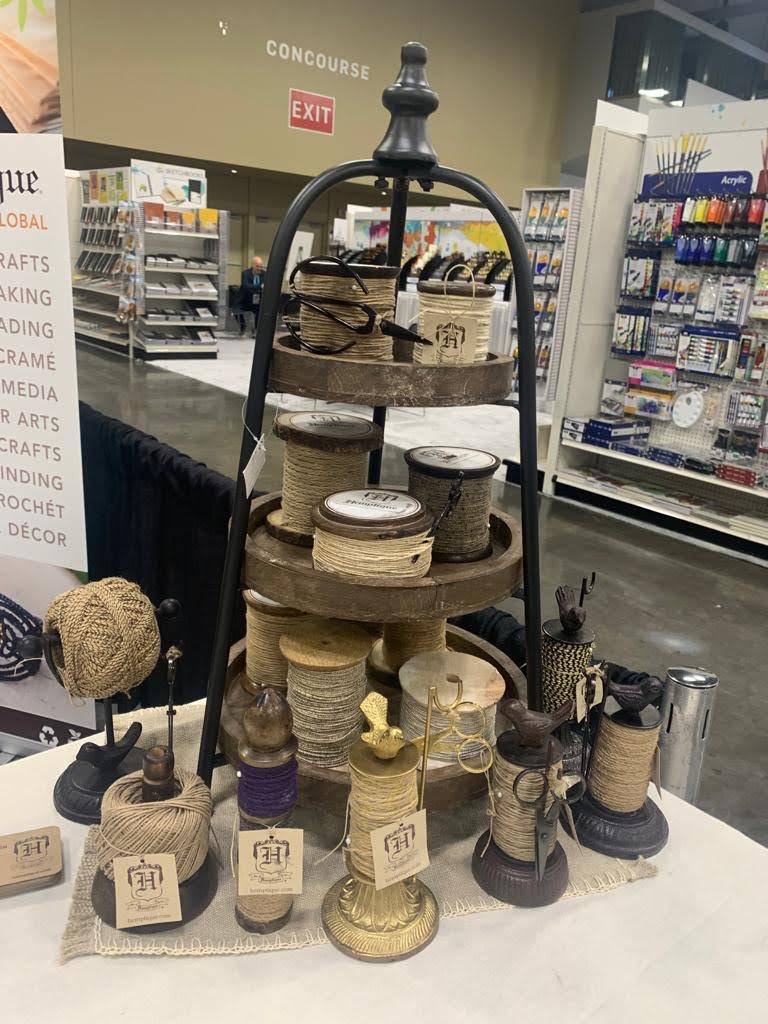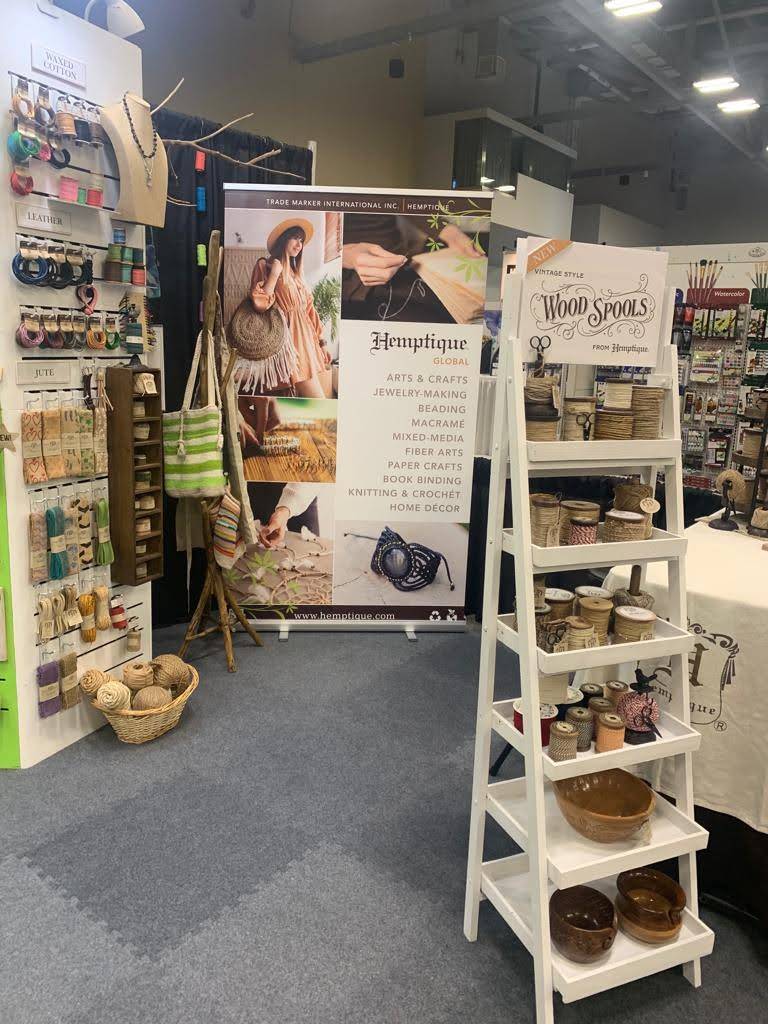 See You Next Year, Fellow Crafters!
Hemptique is excited to announce that we will be participating in the 2024 show, building on the success of its participation in the 2023 event.

We are committed to creating an engaging and informative experience for attendees, with interactive demonstrations and workshops highlighting our earth-friendly, DIY and craft products' unique features and benefits.